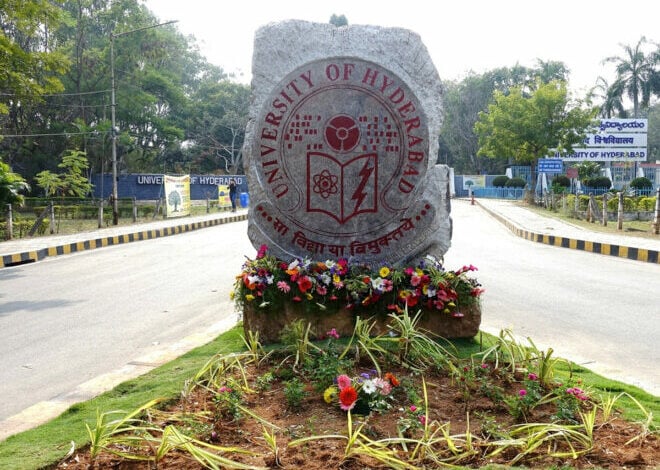 The Muslims Student Federation (MSF) of the University of Hyderabad, says that the ABVP applied Islamophobic slogans against the MSF at the university's general body meeting this week.
The ABVP (Akhil Bharatiya Vidyarthi Parishad) stands for All India Students' Council.
The ABVP is infamous for being a far right Hindu nationalist student organisation. The ABVP has a track record of allegations against them relating to violence and intimidation of other students.
Mohammad Muhsin, president of the MSF, told reporters from siasat.com that because of the ABVP protests the university's general body meeting eventually got cancelled.
The MSF claims that the moment after students were leaving the amphitheater, 100 MSF member were attacked by 300 ABVP members that were as well shouting slogan like "shoot the traitors" and "Go back to Pakistan".
So far there is no official reaction of the ABVP on the matter. The MSF has already published a statement titled "Stand against ABVP hooliganism in HCU".