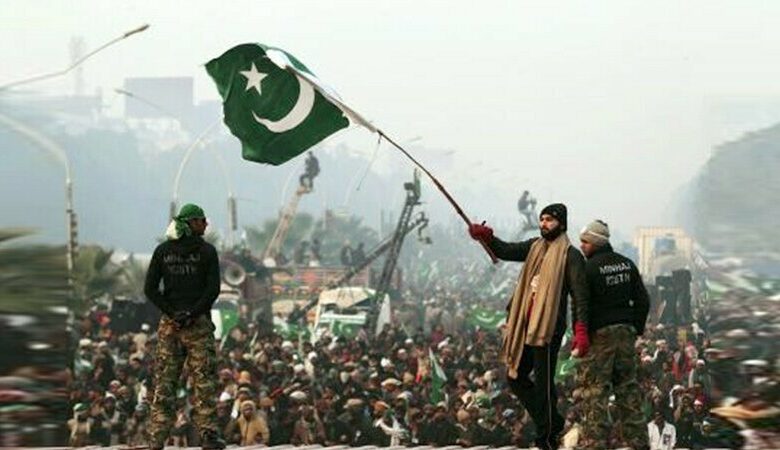 Human chains, rallies, and protest demonstrations were held across Pakistan on Sunday to express solidarity with the pro-independence movement in Jammu and Kashmir.
The day, a national holiday, began with special prayers in the mosques for the liberation of Kashmir. A minute's silence was observed throughout the country at 10 a.m. local time.
Thousands of people formed human chains on roads connecting the capital Islamabad to Pakistan-administered Kashmir.
The key ceremony was held near the Parliament House in Islamabad, which was attended by lawmakers, and a large number of students.
Another rally was taken out from Foreign Ministry, which was attended by diplomats, students, and civil society members.