Holy Shrines
NEWS
Al-Abbas Holy Shrines opens Imam Hussein and Imam Jawad basements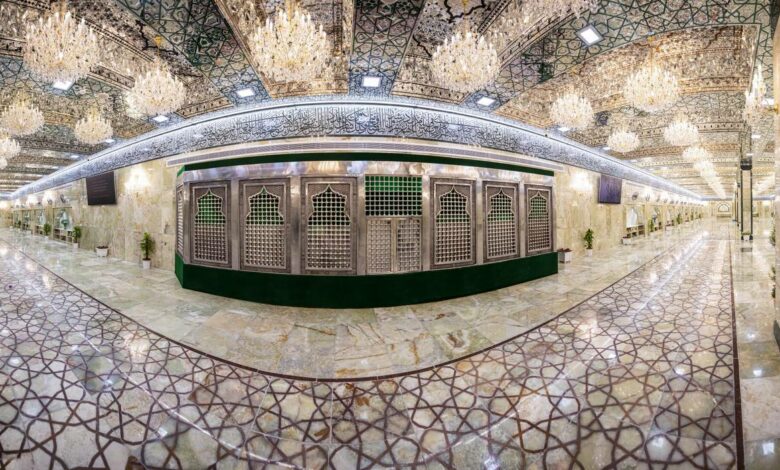 Coinciding with the joyful birth anniversary of the Commander of the Faithful – Imam Ali – peace be upon him, Al-Abbas Holy Shrine has opened basements of the two Imams al-Hussein and al-Jawad (peace be upon them both) after construction work completed.
The opening ceremony witnessed the presence of religious, official and social figures.
According to the official website of the holy shrine, the project aims at accommodating the increasing numbers of pilgrims who come on massive pilgrimages.
The official website of the Holy Shrine stated that the establishment of the catacombs aims to accommodate the numbers of visitors during the days of millions of visits, and the crypt of Imam Hussein (peace be upon him) is located below the holy shrine, specifically on the opposite side of the square between the two holy mosques.
The area of Imam al-Hussein basement is 1,000 square meters, with a length of (66m) and a width of (14.2 m). The walls are decorated with alabaster shapes, inscriptions, the website added.