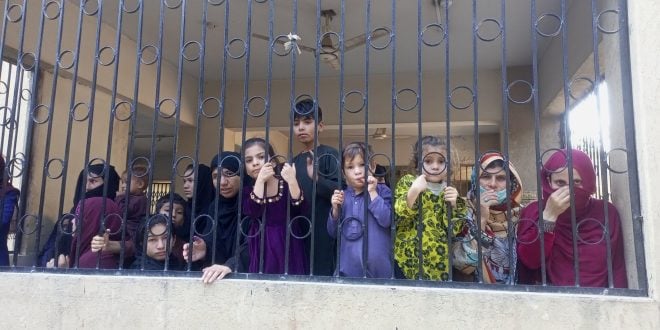 Many Afghan social activists and refugees in Islamabad protested on Saturday against Pakistan's forceful deportation policy and asked the host country to treat refugees with decency.
Pakistani press has received footage from the gathering showing some Afghan women gathered in the capital Islamabad, urging the Pakistani government to stop forcefully extraditing Afghan refugees.
The demonstrators stated that they have not wishfully left their country, but were forced due to the imposition of bans restricting women and girls from education, employment, and public spaces.
This comes as the detention and deportation of Afghan migrants have unprecedentedly increased in Pakistan in the recent past in Sindh province in particular, prompting widespread condemnations within Pakistan and beyond.