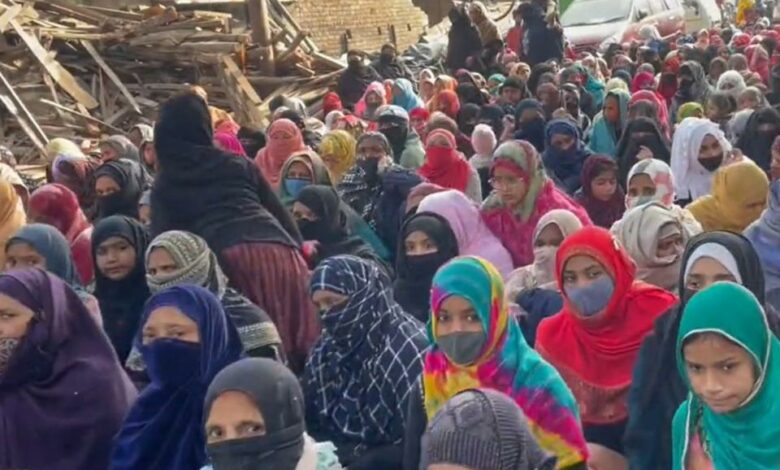 Hundreds of people in India's hill state of Uttarakhand have been congregating every afternoon in Haldwani demanding that the demolition process ordered over their homes and dwellings in the area be stopped, which authorities have claimed to be "illegal encroachments".
The protests started last week following an order by the Uttarakhand high court on 20 December calling for the demolition of all encroachments along the railway line in Haldwani.
According to a joint survey of the district administration and the railways in 2016-17, 4,365 'encroachments' had been marked in the area, reported The Indian Express.
On 1 January, local newspapers in Haldwani carried notices issued by the North-Eastern Railways for the evacuation of all "illegal encroachments".
Since the notice, hundreds of people, mainly Muslim women, have been gathering in the area to offer prayers and protest against the demolition order.