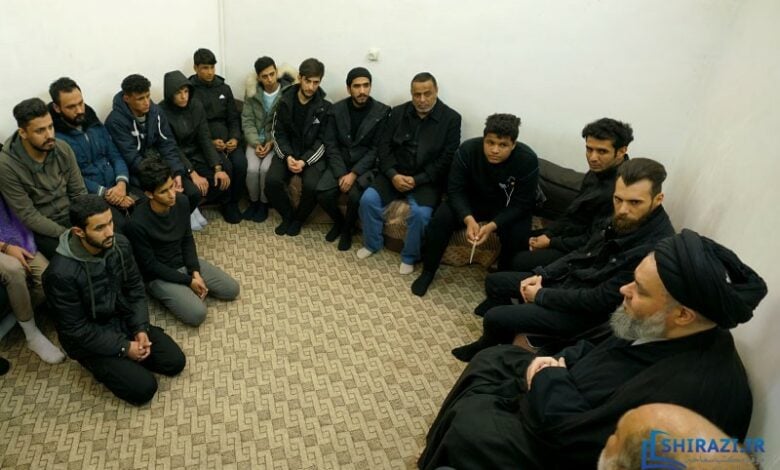 The son of the Supreme Religious Authority, His Eminence Ayatollah Sayyed Hussein Al-Shirazi, met with a group of cultural activists from Iraq, in his father's honorable house in the holy city of Qom, on the evening of Monday 2 Jumada Al-Thani 1444 AH (December 26,2022).
The aforementioned group included the director of the Ahlulbayt Center for Islamic Thought from the city of Baghdad, Ali Al-Saray, accompanied by a group of young people active in the cultural and ritual fields, including the director of the Sadiqiyah Cultural Foundation affiliated with the Shirazi Religious Authority in the city of Basra and the official of the Shaaer Satellite Channel in the city, Ahmed Al-Zaidi.
During the meeting, the son of His Eminence, Grand Ayatollah Sayyed Sadiq Al-Husseini Al-Shirazi, spoke about the importance of religious and cultural activities, and stressed the need to pay attention to the young generation and their issues and care for them in various aspects.