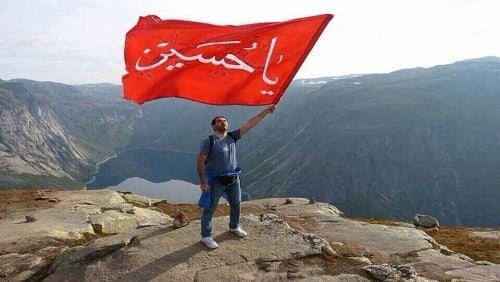 A report prepared by Raseef22 titled, "We and the Marginalized Groups", revealed the suffering suffered by Shias in Jordan because of their sectarian affiliation, which made many of them consider leaving the country in search of their religious freedom.
The report's author, Badi'a Al-Sawan, stated, "The Shia file in Jordan is one of the most controversial files on the societal and security levels, and while its political dimensions are officially considered, the Shias are still clinging to the idea that their Shia affiliation is religious, not political."
She continued, "There are no official numbers and statistics for the number of Shias in Jordan, but the sources interviewed by (Raseef22) confirmed their presence in the thousands, individuals and families, and most of them were displaced from southern Lebanon in 1948 and live in several Jordanian governorates and villages, including Ramtha and Irbid. They integrate into society and do not officially declare their conversion to Shiism."
The writer moves from one Shia to another to know the form of the suffering they live in, quoting a writer and convert named (Ali) as saying: "He was subjected to many pressures after his conversion to Shiism, and he was forced to emigrate outside his country, Jordan."
Ali added that a number of the books he wrote were confiscated and completely banned in Jordan, and in some Arab countries they were bought and burned. Despite that, he still believes that thought can only be confronted with thought.
The author points out that emigration is what many Shia youths in Jordan do, "as they prefer to live abroad in search of freedom, safety, and the right to express their religious affiliation."
Others were quoted as saying: "We are not allowed to build a mosque or a Husseiniyah, which is the place where we gather for the purpose of religious education and reviving the events of the Ahlulbayt (peace be upon them). We are also not allowed to rent a hall to commemorate a religious occasion."