Islam World
NEWS
Turkish university hosts scientific conference on Karbala, Ashura Day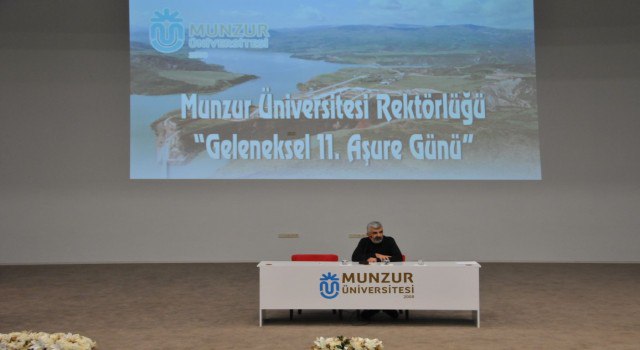 The Turkish online newspaper, Medya Gazete, reported that Tonsili Mundur University held a special conference to commemorate the eternal battle of Karbala.
The newspaper said in a report, "The eleventh edition of this conference, which is held this year under the title 'Karbala and Ashour Day', witnessed an opening speech by the well-known Turkish researcher, Ahmed Turgut."
The report added, "Among the most prominent attendees at this annual event are the Governor of the city (Tonseli) in the east of the country, (Muhammad Ali Ozkan), the regional commander of the gendarmerie forces, Brigadier General (Nur al-Din Alkan), the public prosecutor (Enver Aroglu), and the head of the National Security Agency. The judiciary (Halim Aristak), as well as the president of the university (Prof. Dr. Obaid Ipek), the heads of its departments, and a group of academics, staff and students.
The Turkish newspaper pointed out that "the writer (Ahmed Turgut) had provided, during the conference, information about the painful battle of Karbala and the painful Ashura day, and answered the attendees' questions regarding the painful battle of Karbala.