NEWS
UNESCO adds the Provision of Services during Arbaeen to Representative List of the Intangible Cultural Heritage of Humanity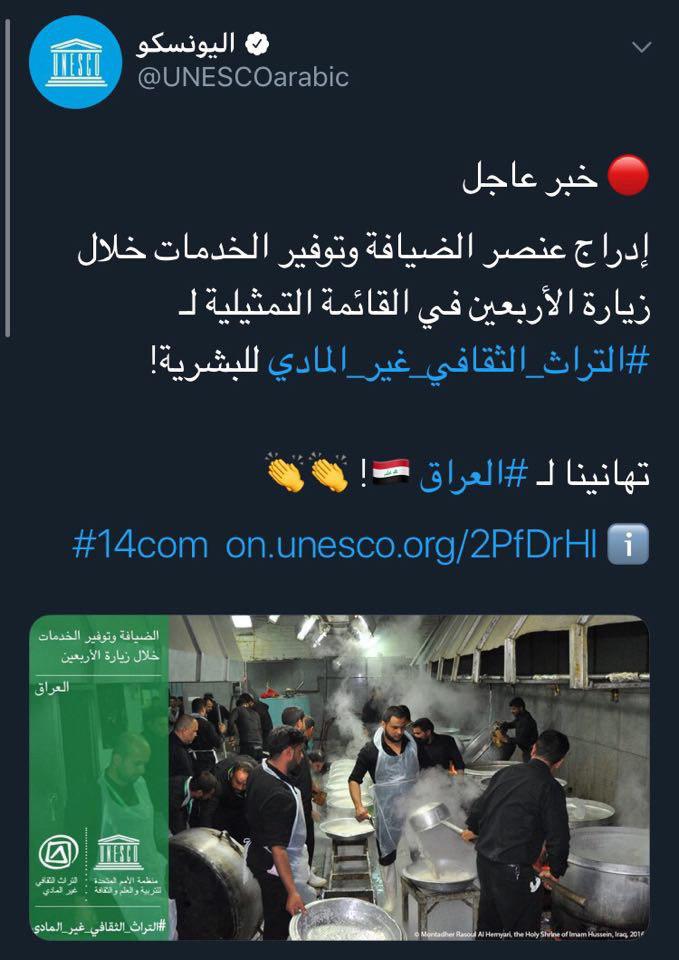 The annual meeting of the Intergovernmental Committee for the Safeguarding of the Intangible Cultural Heritage was held from 9 to 14 December in Colombia and attended by
The annual meeting of the Intergovernmental Committee for the Safeguarding of the Intangible Cultural Heritage was held from 9 to 14 December in Colombia and attended by UNESCO's Director-General Audrey Azoulay.
The Committee decided on 41 requests for inscription on the Representative List of the Intangible Cultural Heritage of Humanity, most notably, "the Provision of Services and Hospitality during Arbaeen Visitation".
The list currently contains 429 inscribed elements. It aims to ensure greater visibility for the cultural practices and know-how carried by communities without recognizing standards of excellence or exclusivity.
The six-day event promotes the safeguarding of cultural practices or living expressions inherited from generation to generation, such as oral traditions, performing arts, social practices, rituals and festive events, knowledge and practices concerning nature and the universe or the knowledge and skills necessary for traditional crafts.