Islam World
Lebanon
NEWS
Joyful celebration at the Shirazi office in Beirut on the occasion of the birth anniversaries of Imam Hussein, Abul Fadhil Al-Abbas and Imam Zain Al-Abidin, peace be upon them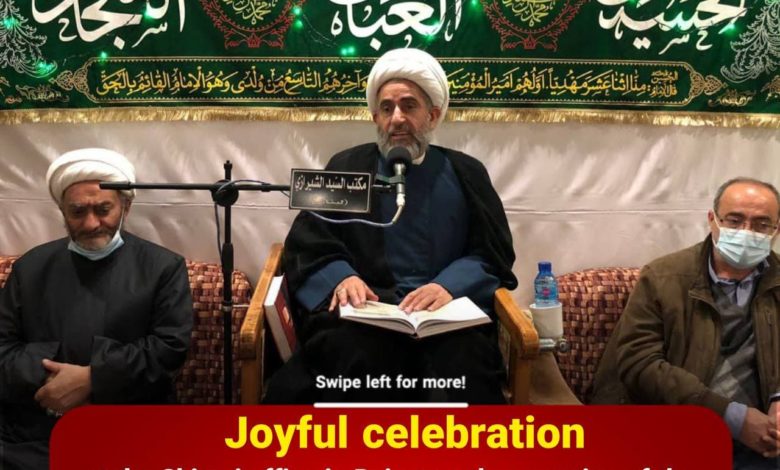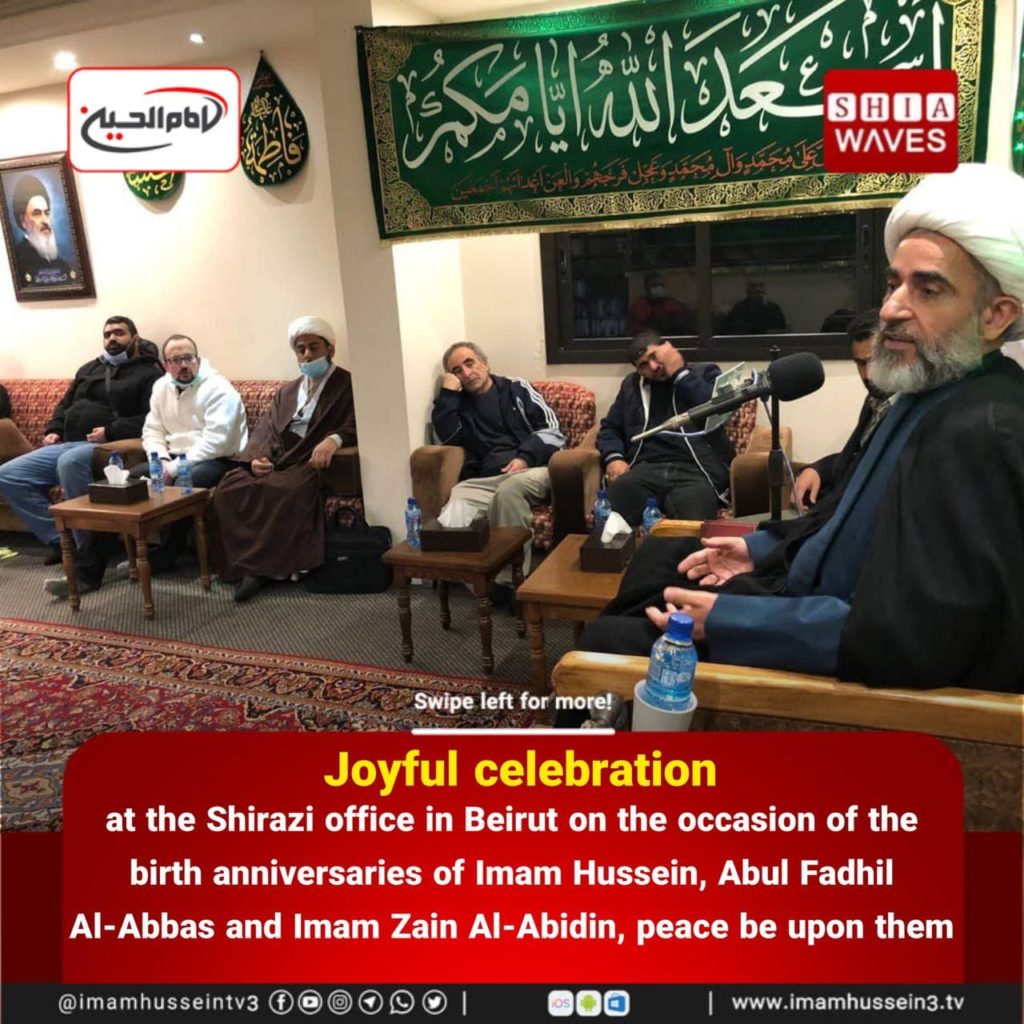 The office of the supreme religious authority, His Eminence, the Grand Ayatollah Sayyid Sadiq Al-Husseini Al-Shirazi, in the Lebanese capital Beirut, held a celebration on the occasion of the birth anniversaries of Imam Hussein, Abul Fadhil Al-Abbas and Imam Zain Al-Abidin, peace be upon them.
The ceremony began with the recitation of the Noble Qur'an and Ziayrat Ashura, in the voice of Sheikh Saleh Al-Bazzal.
The representative of his eminence, the Shirazi religious authority, Sheikh Jalal Ma'ash, delivered a speech entitled (From the Ethics of Imam Hussein, peace be upon him).
"Imam Hussein is a distinguished model in the human dimension, his dealings with the Ill and the needy, his stances during the war and his steadfastness in the face of injustice and infidelity," said Ma'ash.