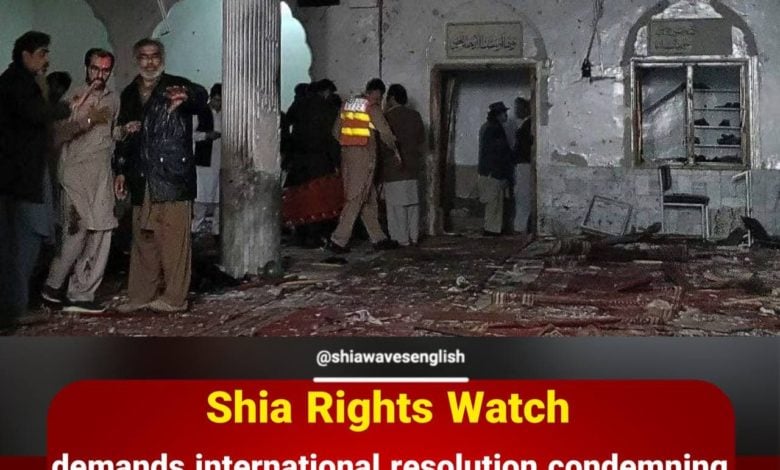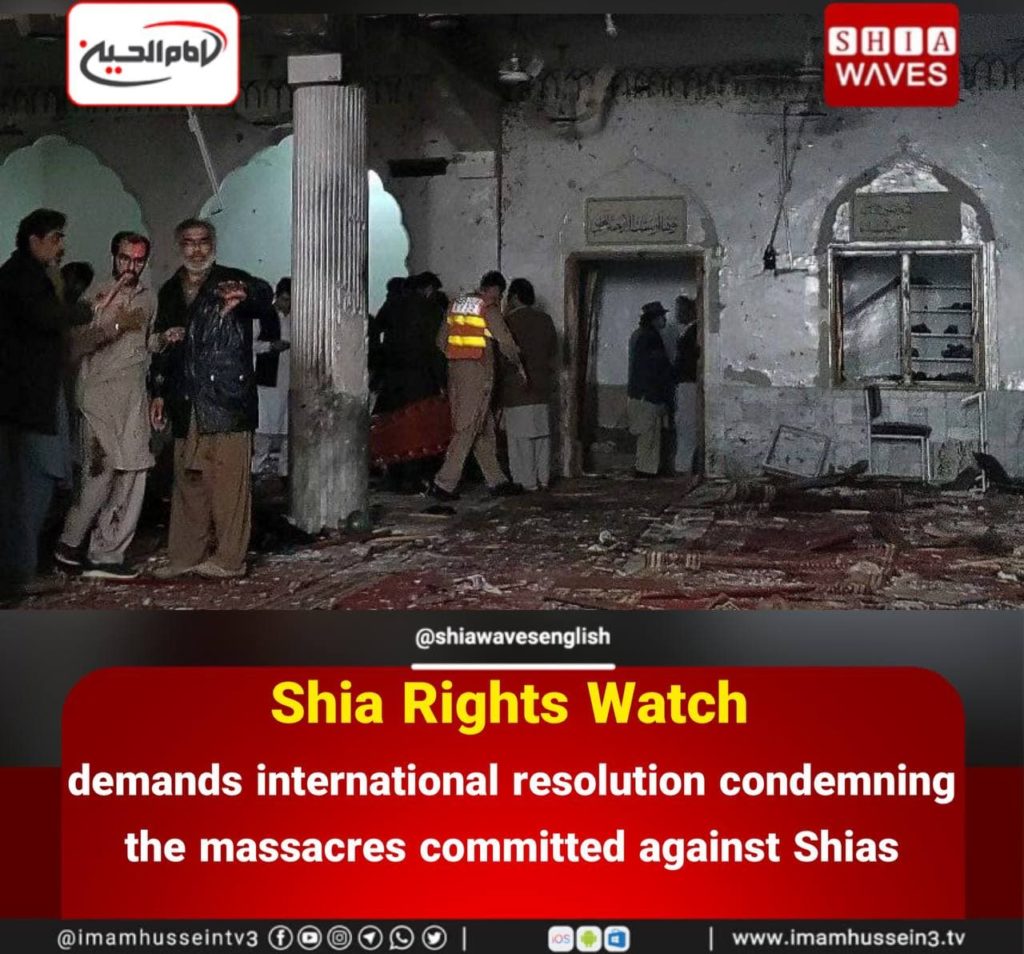 ---
Shia Rights Watch condemned the criminal act committed by terrorists against Shia Muslims in Pakistan.
In a statement received by Shia Waves, the organization said that it strongly condemns the terrorist operation that targeted innocent civilians last Friday, in which more than sixty worshipers were killed and one hundred and fifty others were wounded while they were praying peacefully in a mosque in the Pakistani city of Peshawar.
The organization stressed the need for the Pakistani authorities to assume their legal and moral responsibilities to protect their Shia citizens from the war of extermination perpetrated by terrorist groups, stressing the need to enact laws and implement deterrent measures quickly, in addition to prosecuting and punishing those involved in this painful crime.