NEWS
Religious Authority
Imam Shirazi World Foundation condemns Peshawar mosque bombing and holds authorities responsible for protecting the security and safety of Shias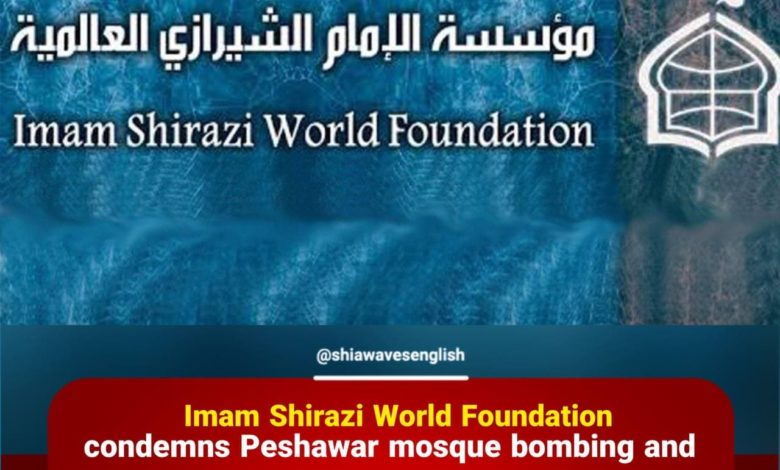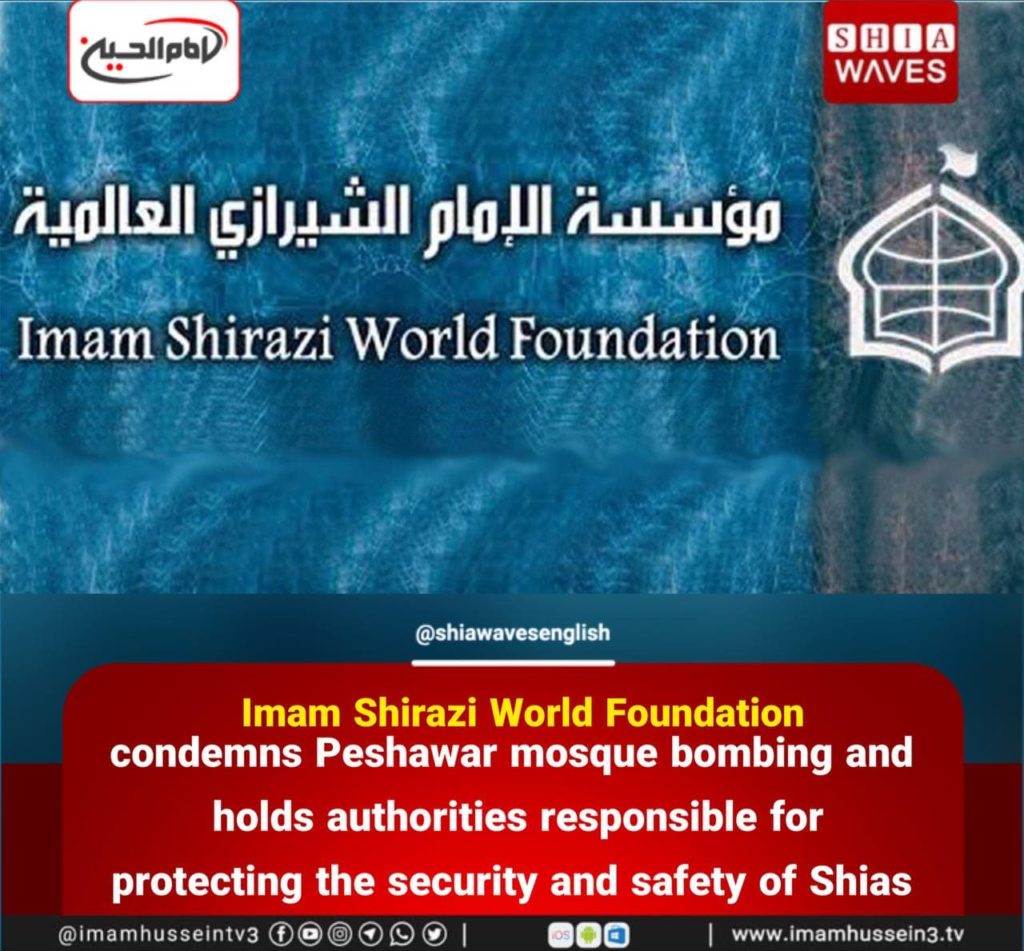 ---
The Imam Shirazi World Foundation has expressed its strong condemnation of the terrorist attack that targeted innocent worshipers in a mosque in Peshawar, northwest Pakistan.
In a statement received by Shia Waves, the foundation said that it had received with great pain the news of the killing of more than 55 civilians and wounding dozens when terrorist groups committed a suicide bombing targeting worshipers participating in Friday prayers in a Peshawar mosque, holding the Pakistani authorities responsible for protecting the security and safety of Muslims, noting that the Shias who are facing the worst types of Takfiri terrorism throughout history.
The Foundation called on the international community to condemn this horrific crime, and to work hard to combat the phenomenon of extremism, infidelity, and sectarian, religious and racial incitement alike.