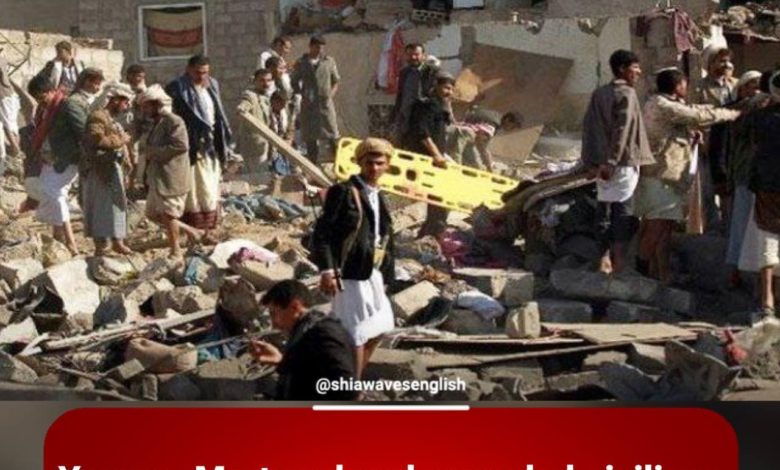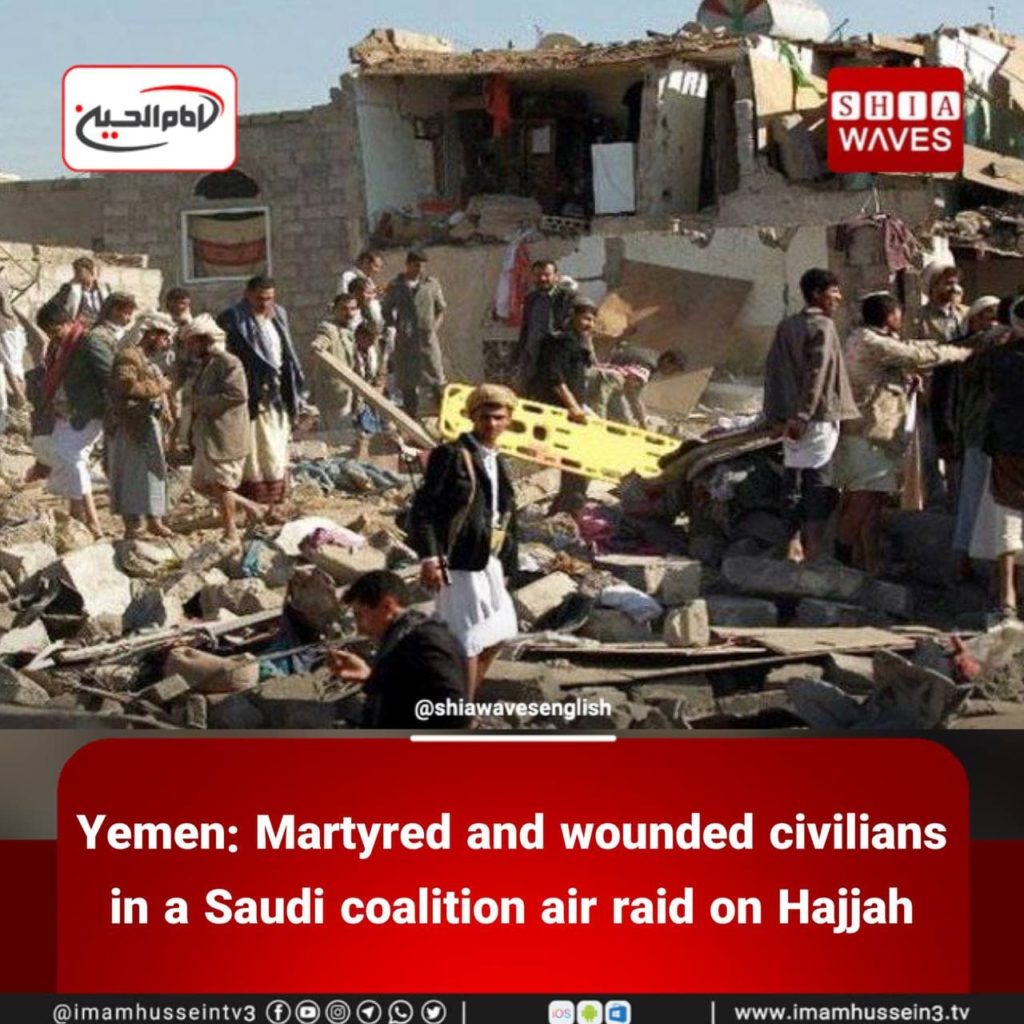 ---
A number of civilians were killed and wounded, in a raid by the Saudi coalition aircraft on Hajjah Governorate.
According to press sources, a martyr and eight wounded, most of them women and children, including an elderly person, were the primary outcome of the bombing of the coalition.
It added, that the bombing targeted the house of Ahmed Muhammad Tamri in the Al-Saqf area in the Abs district.
Over the past few days, the coalition has escalated its military operations against civilians in Yemen, causing many deaths and injuries among citizens.
Yemen has been witnessing a war for nearly 7 years, which resulted in extensive destruction of infrastructure and public and private property.