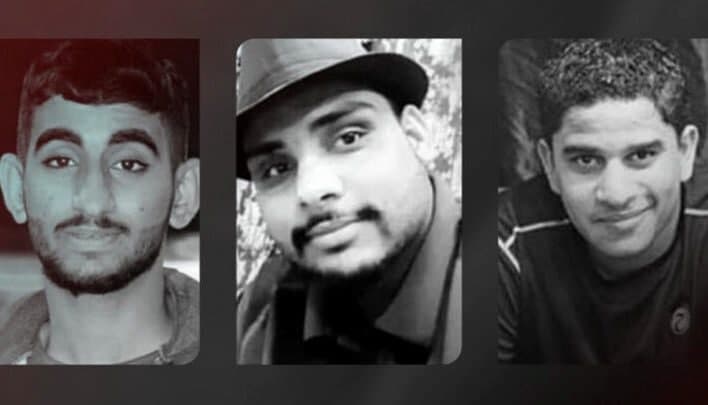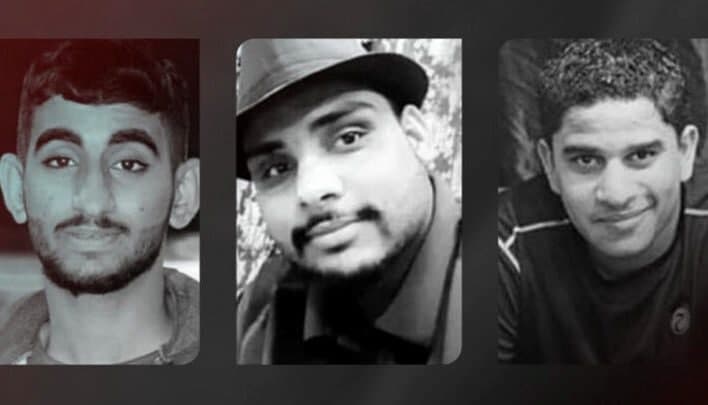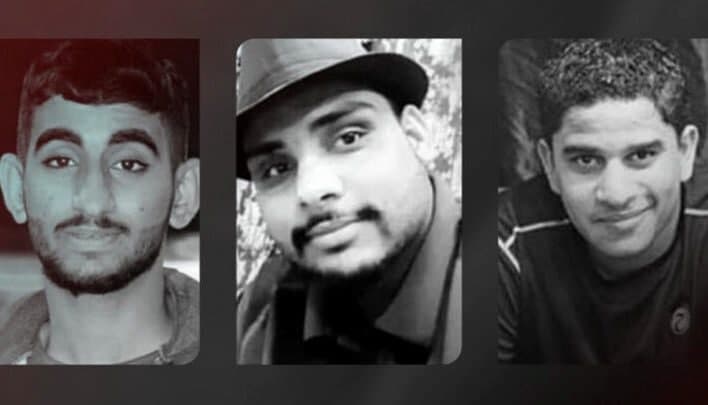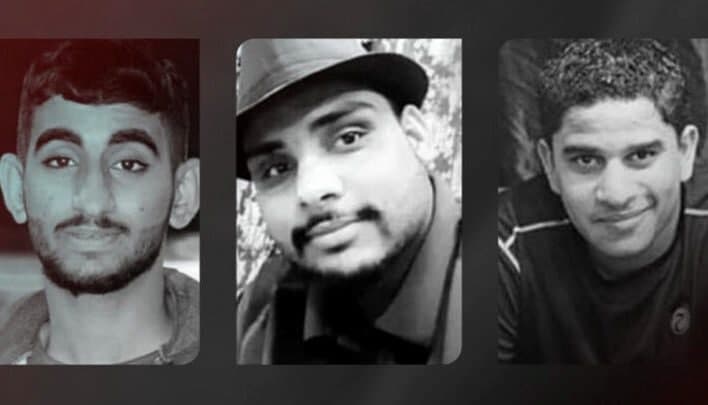 ---
Bahraini courts issued prison sentences for three Bahraini citizens on political charges.
The sentences included fines of 100,000 dinars per person in addition to a 10-year prison sentence for Ahmed Al-Ghuraifi and Hassan Hamid, and a three-year prison sentence for Mojtaba Al-Sayed Saeed.
These citizens join hundreds of political detainees who are filled in Bahrain's prisons, and the authorities refuse to release them despite the outbreak of the Coronavirus, and despite the fact that they are prisoners of conscience.
Human rights organizations are calling for their immediate release.