NEWS
250 women along the roads leading to Karbala to participate in the Preaching Project during Arbaeen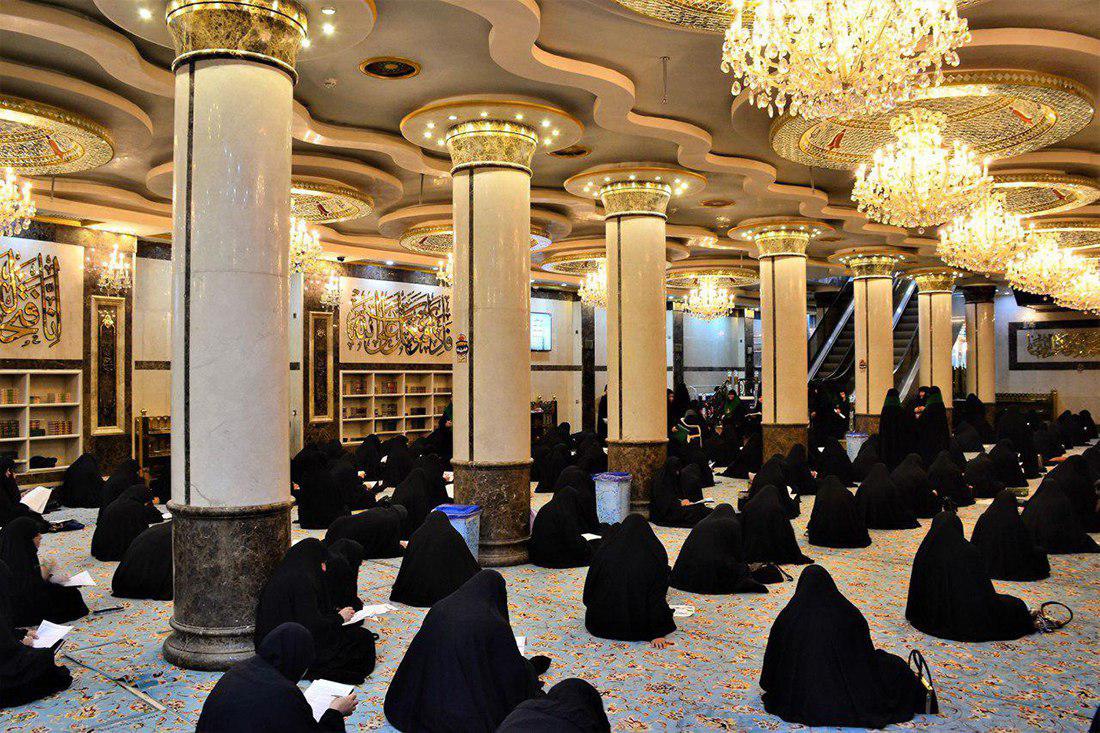 The committee supervising the Religious Preaching Project during Arbaeen continues its preparations to start its preaching work by deploying men and women on the main roads leading to the
The committee supervising the Religious Preaching Project during Arbaeen continues its preparations to start its preaching work by deploying men and women on the main roads leading to the city of Karbala during the Arbaeen Pilgrimage.
The project, which is supervised by the Islamic Seminary in Najaf and with the participation of holy shrines, aims to educate the pilgrims of Imam Hussein, peace be upon him, walking to the holy city of Karbala.
The Women's Religious Preaching Division at Imam Hussein Holy Shrine said that 250 female preachers from Karbala, Babylon, Baghdad and Mosul participated in the exam (The Issues of  Arbaeen), as well as similar examinations in the provinces of Basra, Dhi Qar, Kut, Najaf, Babylon and Maysan.
The Division confirmed that women who pass the exam are involved in voluntary preaching work inside the Holy Shrine of Imam Hussein, peace be upon him, and outside centers dispersed on the road of pilgrims.