NEWS
Religious Authority
Mourning ceremonies held on the martyrdom anniversary of Lady Zahra, peace be upon her, at the house of the Grand Ayatollah Shirazi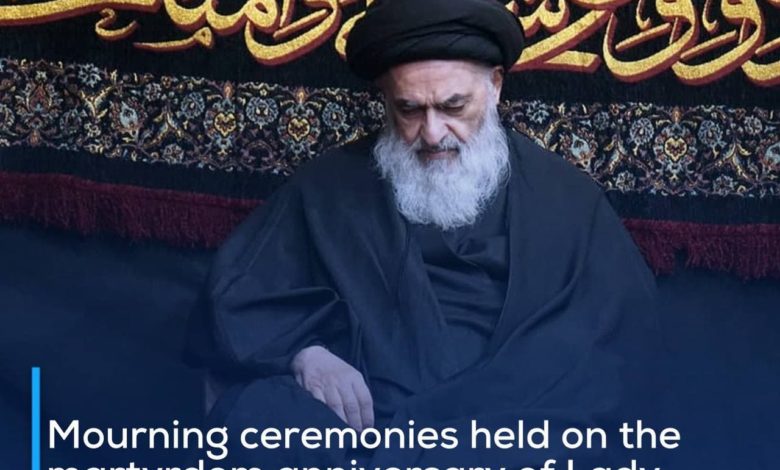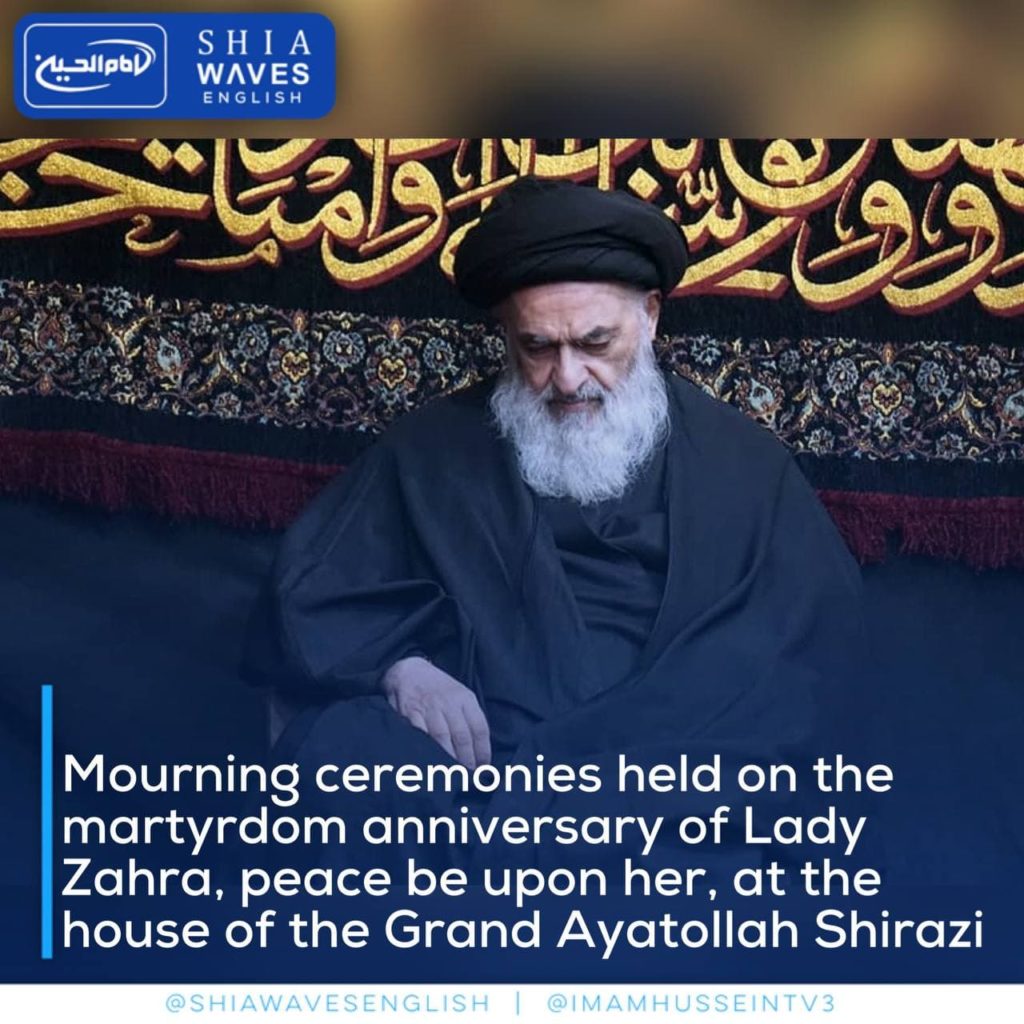 ---
The official website of the Supreme Religious Authority, Grand Ayatollah Sayyed Sadiq al-Husseini al-Shirazi, announced the dates for holding mourning ceremonies on the martyrdom anniversary of Lady Zahra, peace be upon her, at his Eminence's house in the holy city of Qom, Iran.
In a statement seen by Shia Waves, the website stated that the Fatimid mourning ceremonies in the house of the Shirazi Religious Authority will start from today, Tuesday (4/1/2022), and will continue for three days.
The website added that the ceremonies will be held in the morning in Persian, and in the afternoon in Arabic.