Islam World
NEWS
Saudi
Saudi Arabia: A writer close to Ibn Salman calls for the legalization of alcohol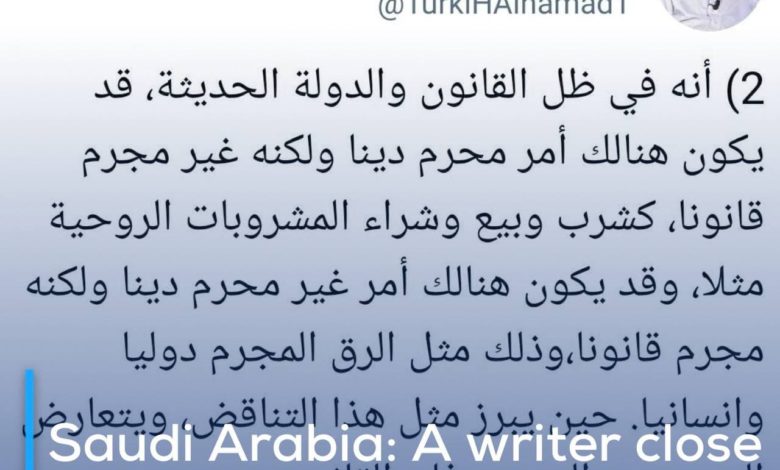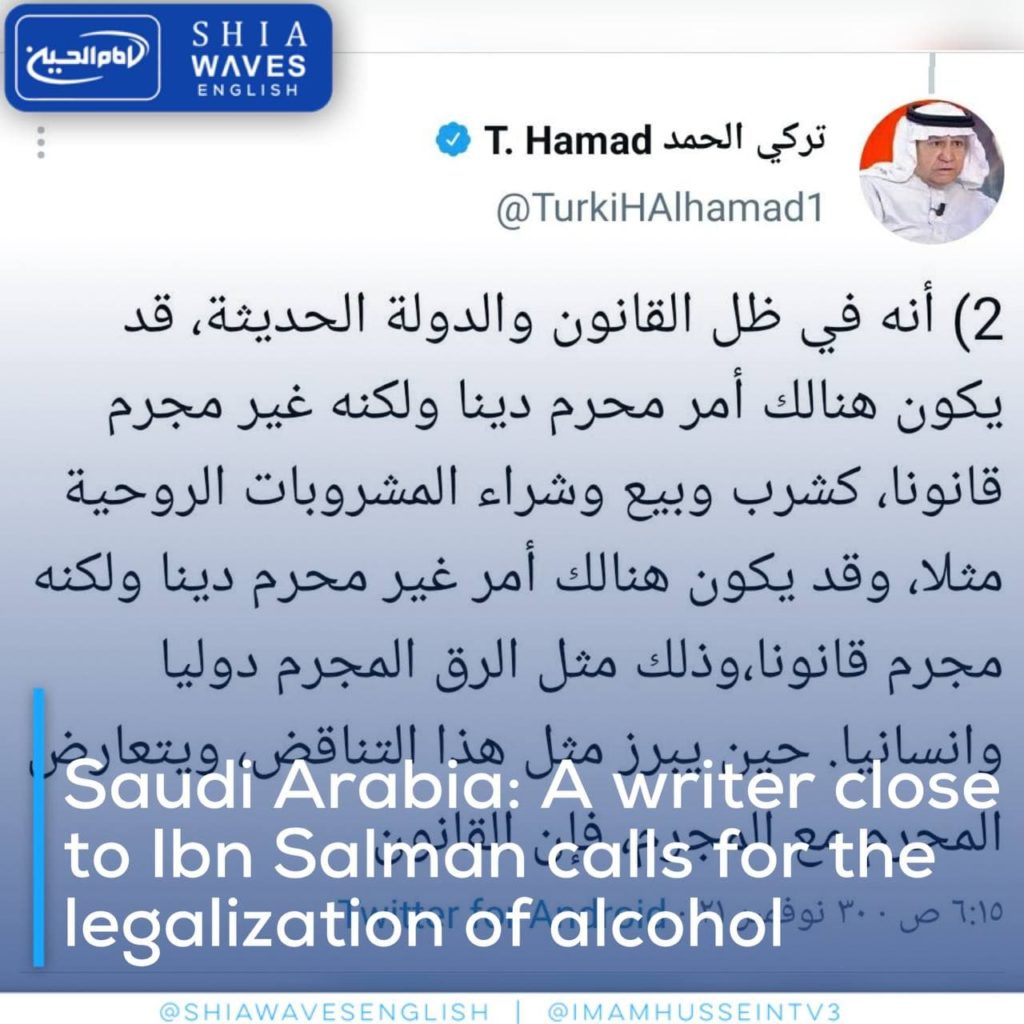 ---
The Saudi writer, Turki al-Hamad, who is close to the Crown Prince, Mohammed bin Salman, called for the legalization of alcohol inside the Kingdom of Saudi Arabia.
Al-Hamad wrote several tweets, via his Twitter account, in which he tried to root the issue of the legalization of alcohol.
The tweets of the Saudi writer stated that "there may be something forbidden by religion, but it is not criminal by law, such as drinking, selling and buying alcoholic beverages, for example."
Al-Hamad believes that the criterion and reference in the modern state is what is stipulated by the law of the state, and not what is stipulated by Sharia.
For his part, writer Ahmed bin Rashid commented on the Saudi journalist's tweets, saying, "An explicit call in Saudi Arabia to rid society of its religion, and to allow alcohol, in the name of a civil state that is not based on ideology."
Since the rise of the Crown Prince, Muhammad bin Salman, the Saudi regime has embarked on the secularization of Saudi society through several measures, most notably the creation of royal orders for the General Authority for Entertainment, which sparked widespread controversy and anger due to the dance parties and cultural frameworks against the conservative Hijazi culture.