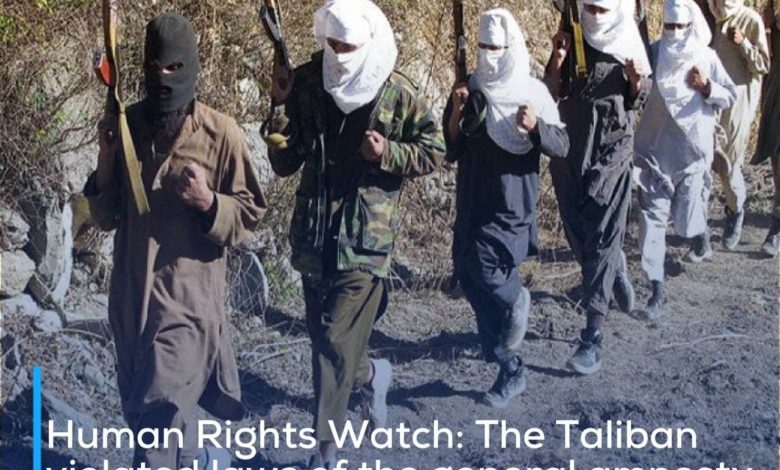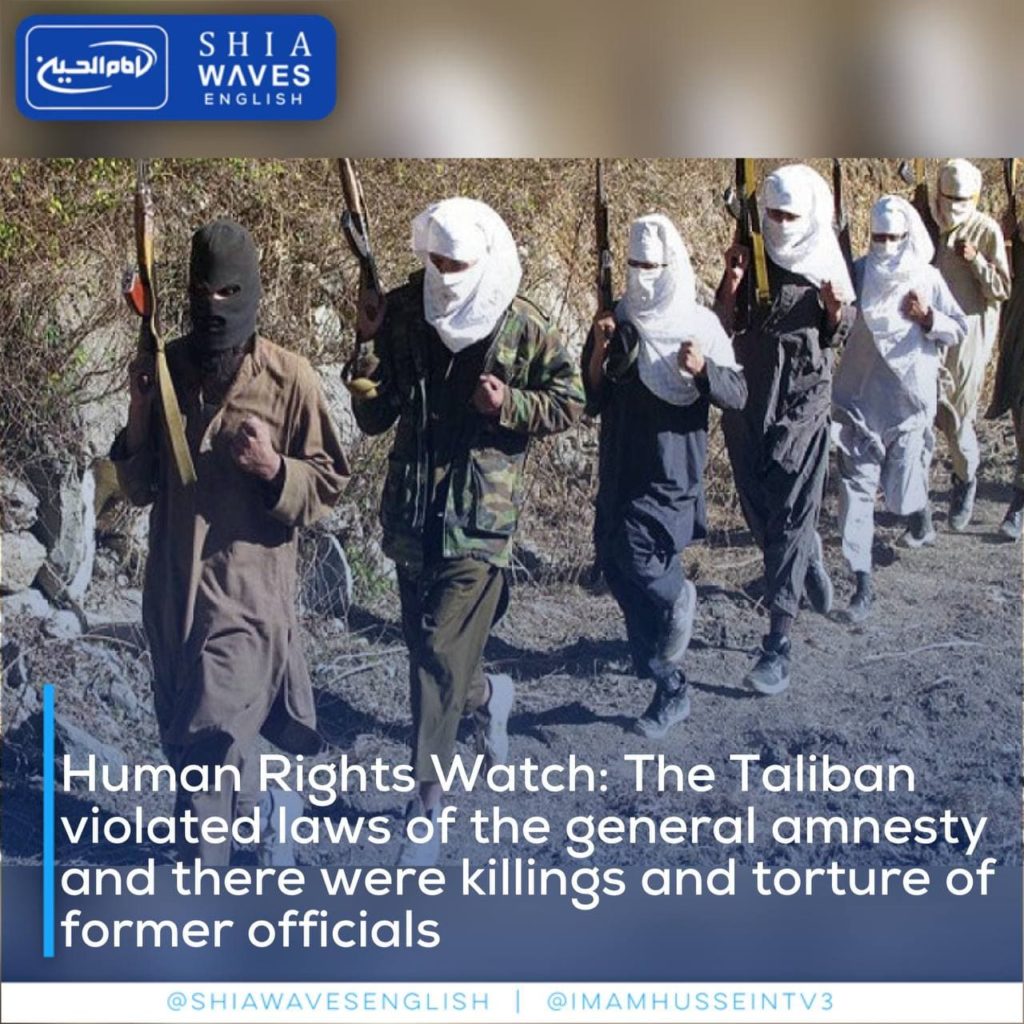 ---
Today, Human Rights Watch issued a report confirming that the Taliban terrorist movement has executed or forcibly disappeared more than 100 former government security forces since seizing power in Afghanistan.
Human Rights documented in the report, "The killings or disappearances of former Afghan officials from the army, police, intelligence services, and pro-government militias who surrendered to Taliban terrorist forces or were detained by the movement between August 15 and October 31."
The non-governmental organization says it has "collected reliable information on more than 100 killings or enforced disappearances from Ghazni, Helmand, Kandahar and Kunduz, four of the country's 34 provinces."
The Taliban terrorist leadership offered a general amnesty to all forces of the former Afghan government before and after the armed group's takeover of the country.
Most of the states, including the capital, Kabul, were handed over to the Taliban without a fight and the security forces surrendered en masse in several states.
Human Rights Watch says, "The Taliban have obtained employment records that the previous government left behind and are using them to identify people for arrest and execution."
"The amnesty promised by the Taliban leadership has not prevented local leaders from summarily executing or disappearing former members of the Afghan security forces," says Patricia Gusman, associate director for Asia at Human Rights Watch.
Taliban officials told Human Rights Watch that they "removed from their ranks 755 members found to have committed such acts and set up a military court for those accused of murder, torture, and unlawful detention."
However, the Taliban has not provided any information to confirm these allegations.