NEWS
Prizes and grants awarded to the winners of the third stage draw of the House of Affection Project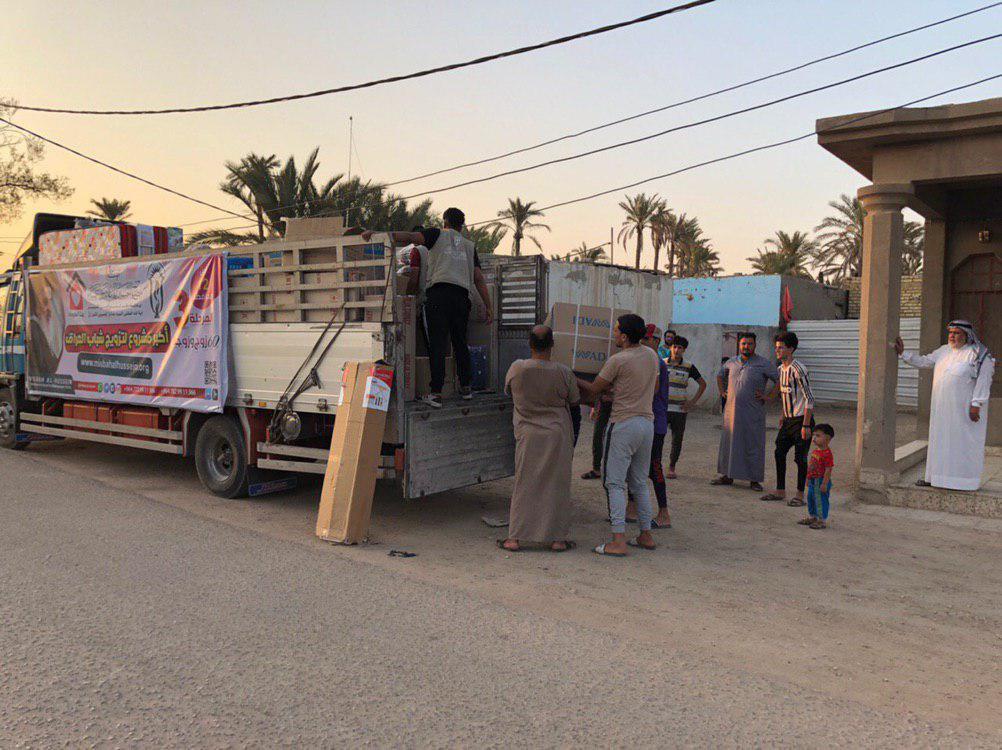 Misbah Al-Hussein Foundation for Relief and Development announced the completion of the distribution of prizes and grants to the winners of the third stage draw of the
Misbah Al-Hussein Foundation for Relief and Development announced the completion of the distribution of prizes and grants to the winners of the third stage draw of the House of Affection Project, the largest humanitarian project to marry the youth of Iraq.
The Foundation said in a statement that its staff have completed the distribution of grants and prizes to 60 young men and women in 12 Iraqi provinces.
The prizes included financial grants and various electrical appliances. 
The Foundation and its staff were warmly received by the winners of the draw and their families praised the humanitarian project to marry young people of different denominations and religions, and conveyed their appreciation to the Grand Ayatollah Shirazi for supporting the House of Affection Project. 
It is noteworthy that the project of the House of Affection was launched by the Foundation under the auspices of the religious authority Grand Ayatollah Sayed Sadiq al-Shirazi, and is the largest project to help Iraq's youth to marry different sects and religions to eliminate the phenomenon of celibacy.