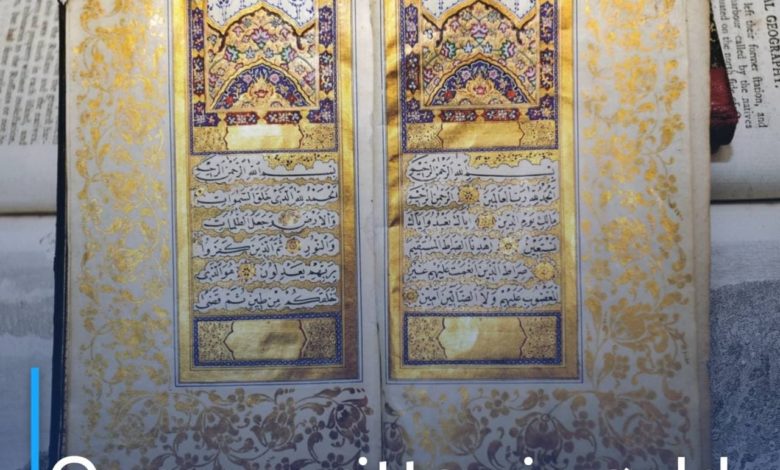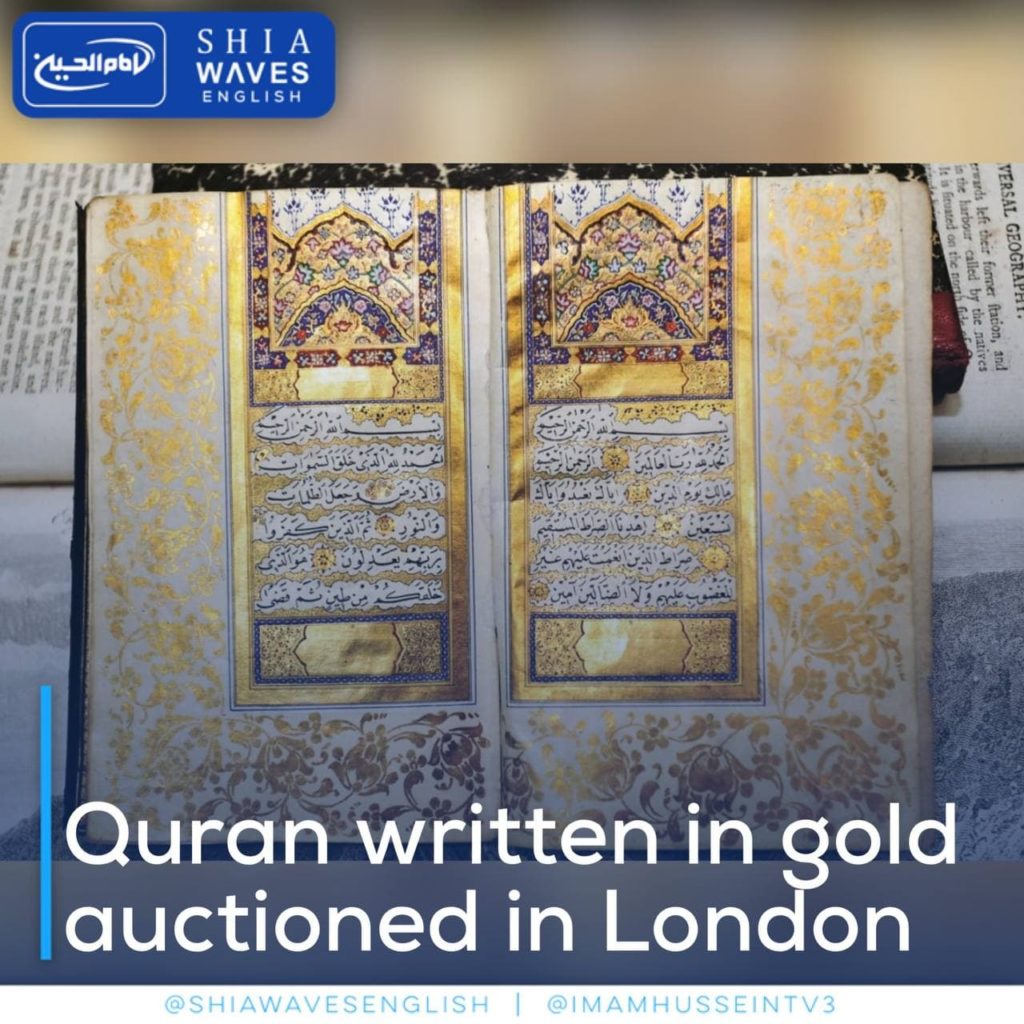 ---
Sotheby's is preparing to sell an Iranian Quran written in gold at one of the biggest art auctions of the year in London.
A number of works related to the Islamic and Indian civilizations will be auctioned by Sotheby's, and among the pieces of art that will be auctioned are a pair of jeweled eyeglasses, featuring diamond and emerald lenses instead of glass, as well as a Quran written in gold.
The Quran, which was written with gold water in Iran during the sixteenth century AD, is one of the important works that will be sold in this auction.
It is a very rare Quran in which the entire text is written in gold and is expected to sell for up to 50 thousand pounds.