NEWS
Religious Authority
The House of Grand Ayatollah Shirazi in Qom commemorates the martyrdom anniversary of Al-Muhsin, peace be upon him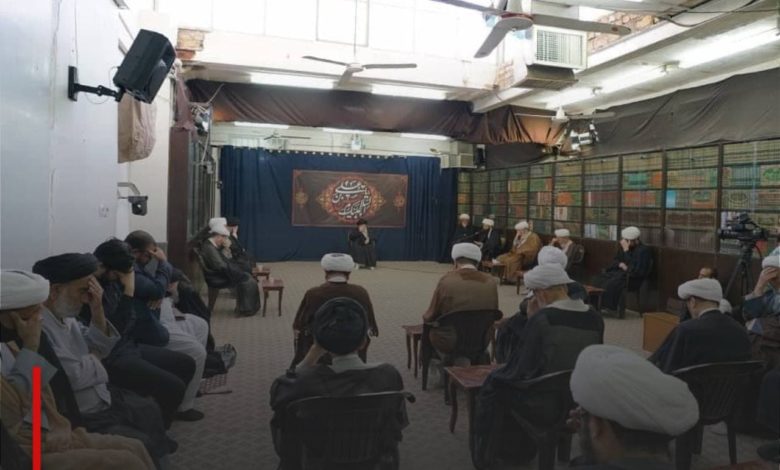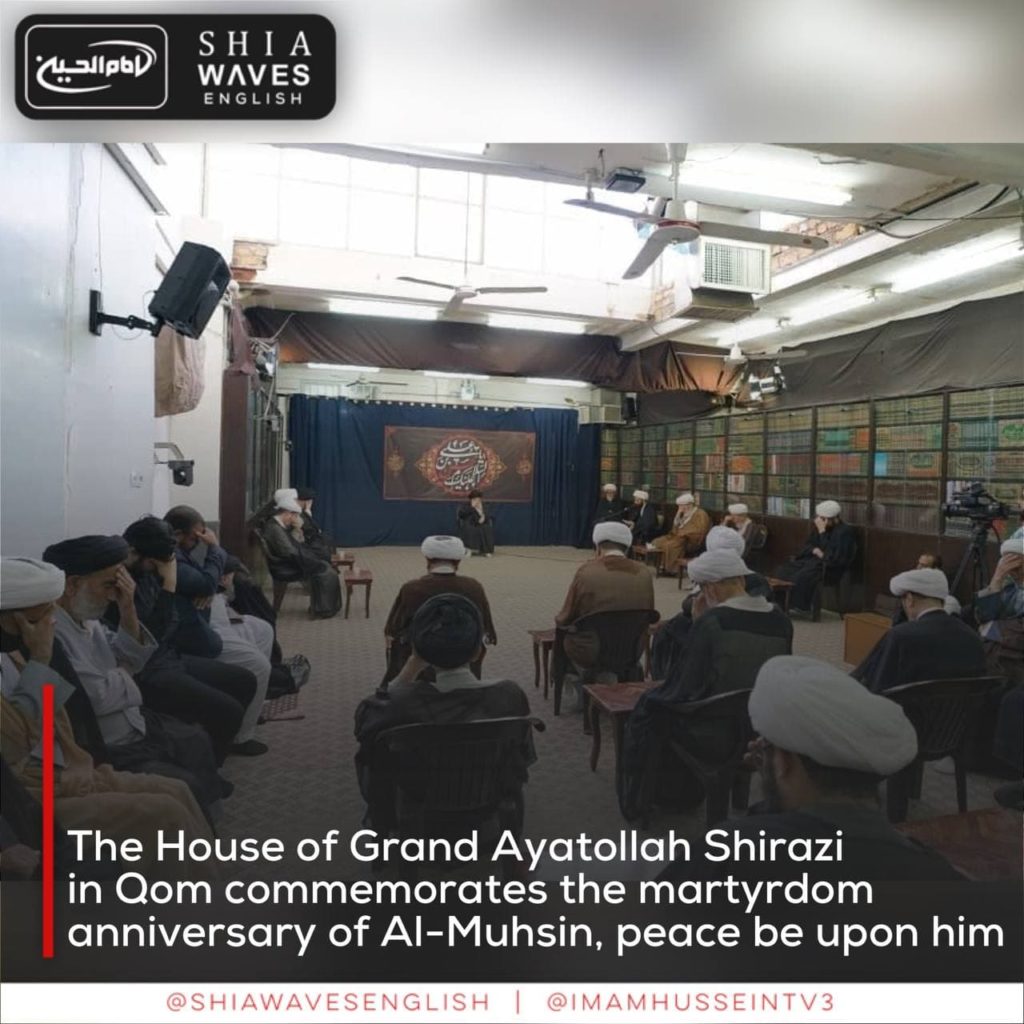 The House of the Supreme Religious Authority, Grand Ayatollah Sayyed Sadiq al-Husseini al-Shirazi, in the holy city of Qom, revived the martyrdom anniversary of Al-Muhsin, peace be upon him, the son of the Commander of the Faithful, Ali bin Abi Talib, peace be upon him.
A mourning ceremony was held to commemorate the event, in the presence of distinguished scholars, students of religious sciences and general believers.
Hujjat al-Islam Sheikh Yusuf al-Najjar delivered a lecture in which he spoke about the life of Al-Muhsin, peace be upon him, and what happened after the martyrdom of the Messenger of God, peace be upon him and his family.