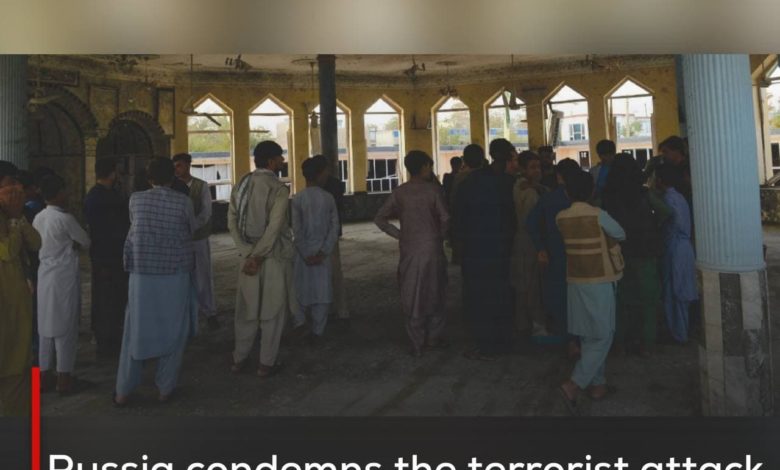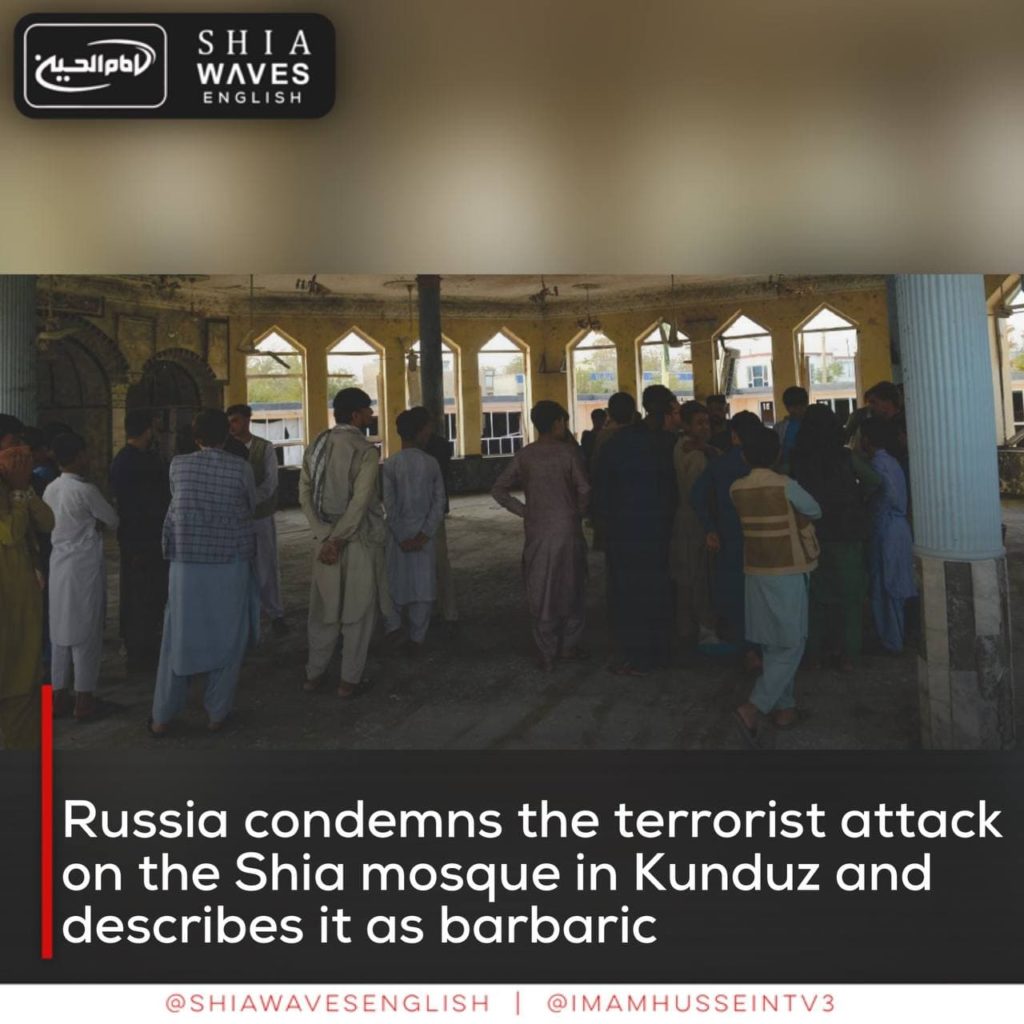 ---
Russia strongly condemned the terrorist act that targeted a Shia mosque in Afghanistan, considering it a "barbaric act aimed at destabilizing the situation in the country."
"We strongly condemn the terrorist act that took place on October 8 in a Shia mosque in Kunduz," the Russian Foreign Ministry said in a statement.
It added, "We consider that this barbaric act aims to destabilize the situation in Afghanistan in the new stage of its history, and undermine the approach of the forces interested in Afghan reconciliation and the establishment of consensus among all races in the country."
Last Friday, the city of Kunduz, northern Afghanistan, witnessed an explosion targeting a Shia mosque, killing at least 100 people and wounding more than 200 others.
It is noteworthy that the Afghan city of Kunduz, which witnessed the suicide attack, is a major trading point with neighboring Tajikistan.
The ISIS terrorist organization, which strongly opposes the ruling terrorist Taliban movement, adopted the attack, which is the first targeting of this sect since the US withdrawal at the end of last August.