Islam World
NEWS
Pakistan
Pakistani university punishes students for organizing a conference on Imam Hussein, peace be upon him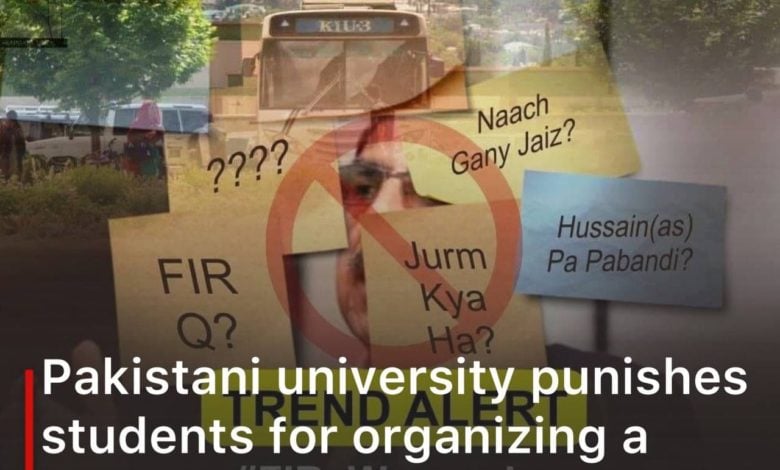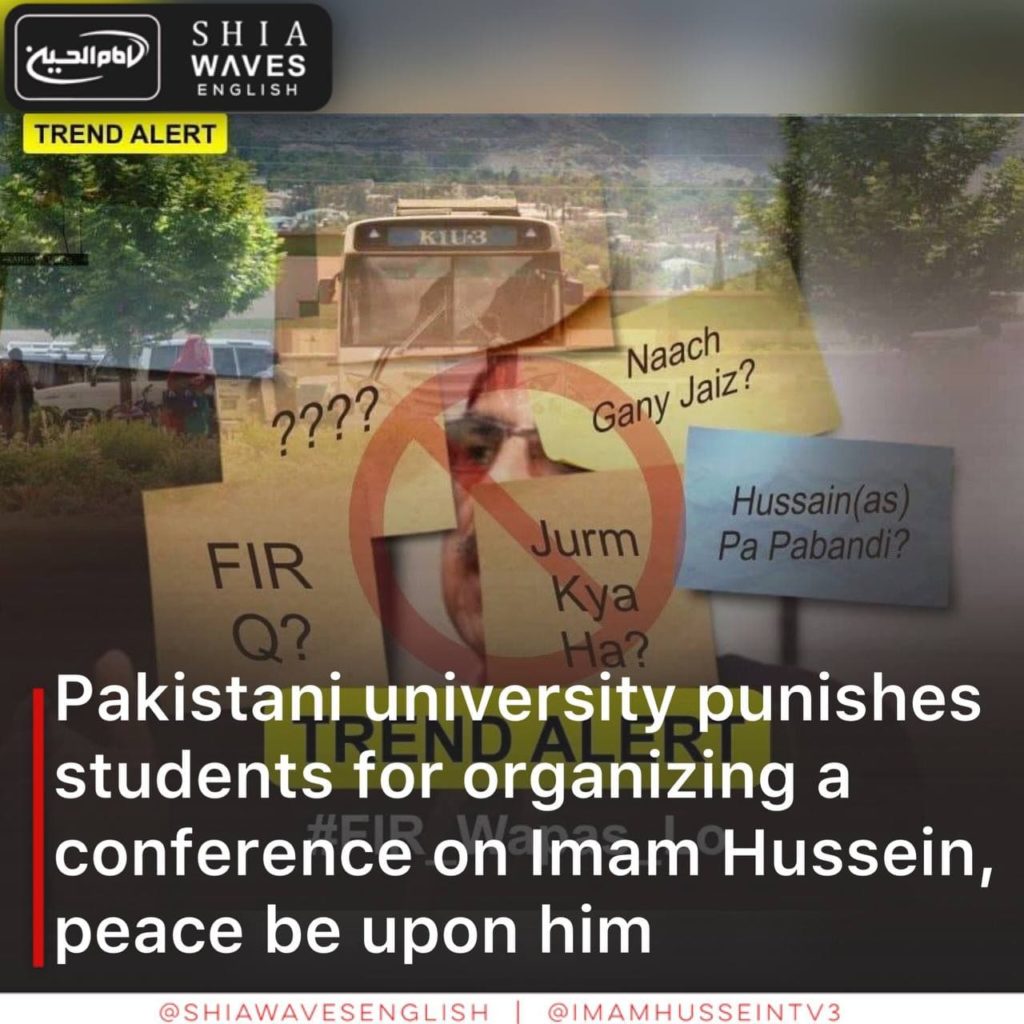 ---
Human rights activists have criticized a Pakistani university for punishing its students after they held a scientific conference on the life of Imam Hussein, peace be upon him, and his humanitarian renaissance.
According to tweets of activists on Twitter, which were followed by Shia Waves, the Karakoram International University in Gilgit, Pakistan, punished a number of its students, after organizing a conference on Imam Hussein, peace be upon him, two days ago.
The activists said, "It is really shameful that students are being punished for simply holding a conference to remember the Master of Martyrs, peace be upon him, and his great sacrifices, while immoral events taking place in the university campus are overlooked."
The activists pointed out that "the university submitted a report against the conference's organizers, pending a decision to dismiss them," criticizing the issuance of such penalties and the confiscation of religious freedoms, and described the university's president as Yazid II.