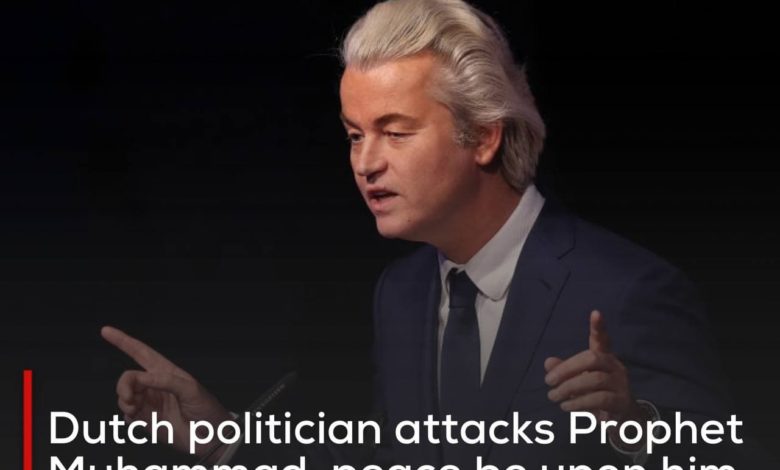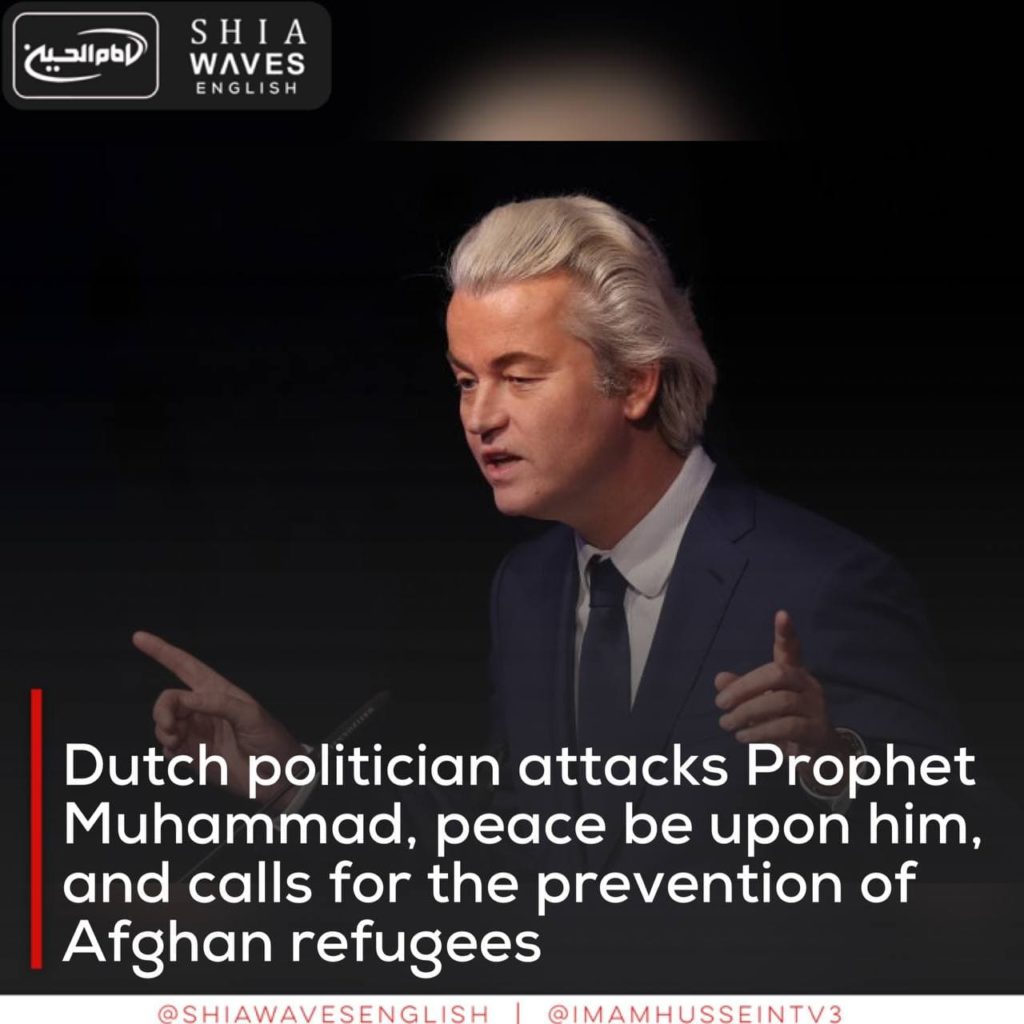 ---
Geert Wilders, head of the far-right Dutch Freedom Party, described the Prophet Muhammad, peace be upon him and his progeny, as a "barbaric messenger", in the context of his response to the recent attacks on Hamid Karazi International Airport in the Afghan capital, Kabul.
The Dutch politician demanded the closure of the borders in the face of refugees coming in Afghanistan and the cessation of Islam.
Wilders tweeted, "ISIS terrorists are animals who are inspired by the barbaric Prophet Muhammad."
He added, "Today they are in Afghanistan, and tomorrow they will come to our countries on European soil."
He added, "They will be able to reach our homes in Europe, and we will not be able to prevent them from that unless we close our borders and stop Islam."
The leader of the second right-wing party in the Dutch parliament practices permanent racist rhetoric against refugees in addition to his hateful speech against Muslims and attacking their religious beliefs and symbols.