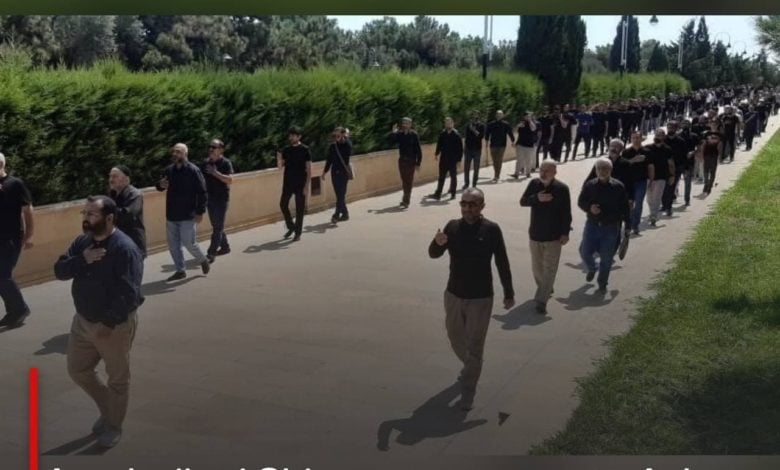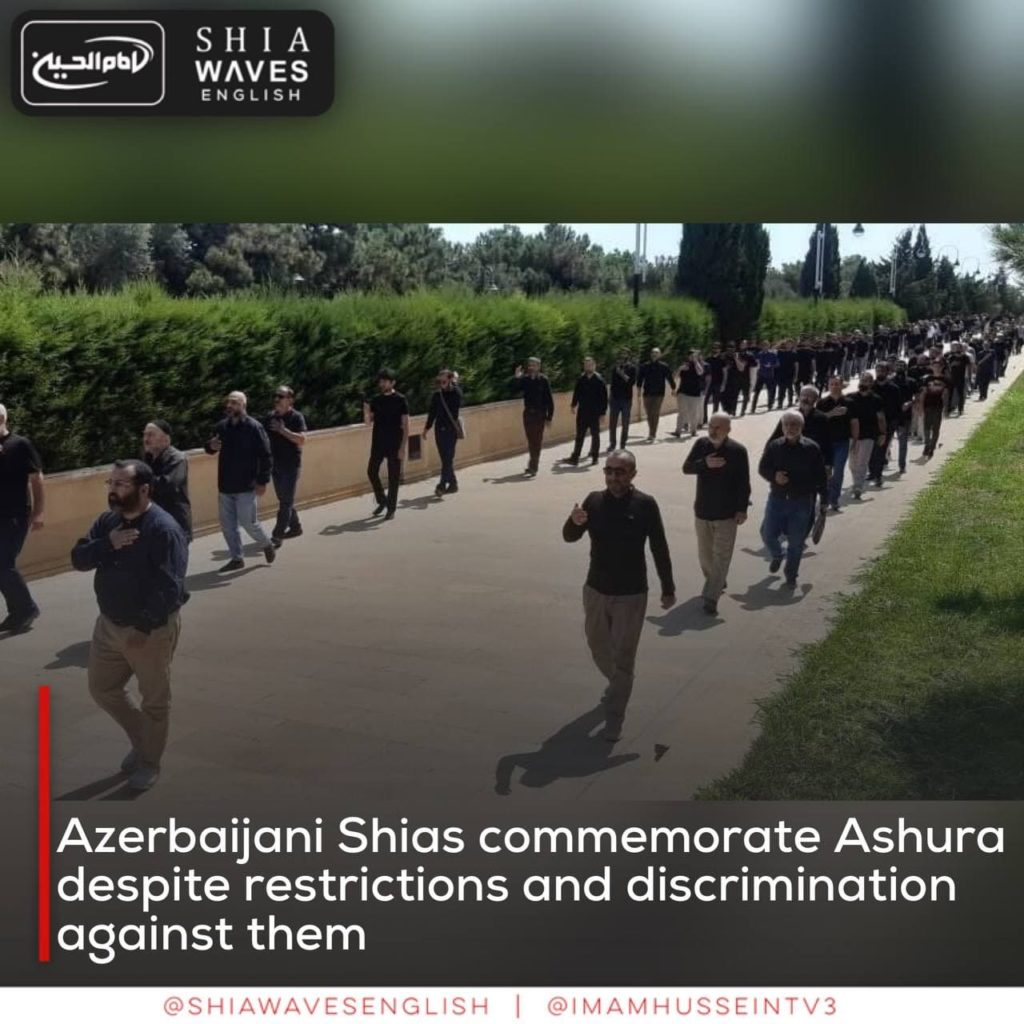 ---
Shias in Azerbaijan revived the Ashura ceremonies this year, amid strict restrictions by the government authorities, yet they were able to show their grief and sympathy for the Master of the Martyrs, peace be upon him.
The Caucasus news agency said in a report followed by Shia Waves that "the government authorities imposed strict restrictions on the Shia mourners who participated in the revival of the painful Ashura ceremonies."
It added that "the authorities did not allow more than 50 people to participate in mourning inside the Husseiniyahs, and they also deployed police teams to monitor the mourners."
The news agency explained that "only small groups of Shia believers went out in mourning processions, raising black banners bearing slogans about Imam Hussein, peace be upon him, and his revolution, as well as portraits of their loved ones who fell as martyrs in the Karabakh war in 2020."
In the same regard, the General Committee for the Protection of Muslims' Rights complained of the strict measures imposed on Shia mourners during the commemoration of Ashura ceremonies.
In a statement, the committee stated that "the police in the village of Mashtaqa on the outskirts of Baku did not allow the faithful to visit the martyrs' quarter, which is designated for mourning processions, adding that "the police stopped at the gates of the lane and did not allow people to enter."
The committee said that it does not understand why such restrictions are imposed on Shia mourners under the pretext of the spread of Corona, while crowded wedding parties and mass gatherings are allowed in restaurants and on beaches.