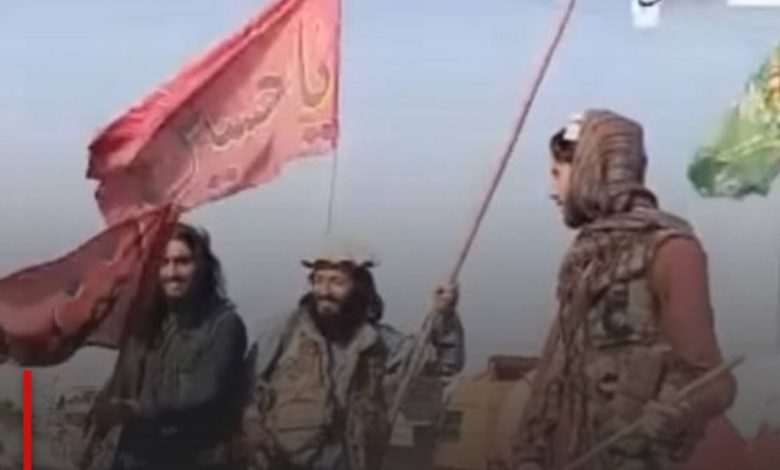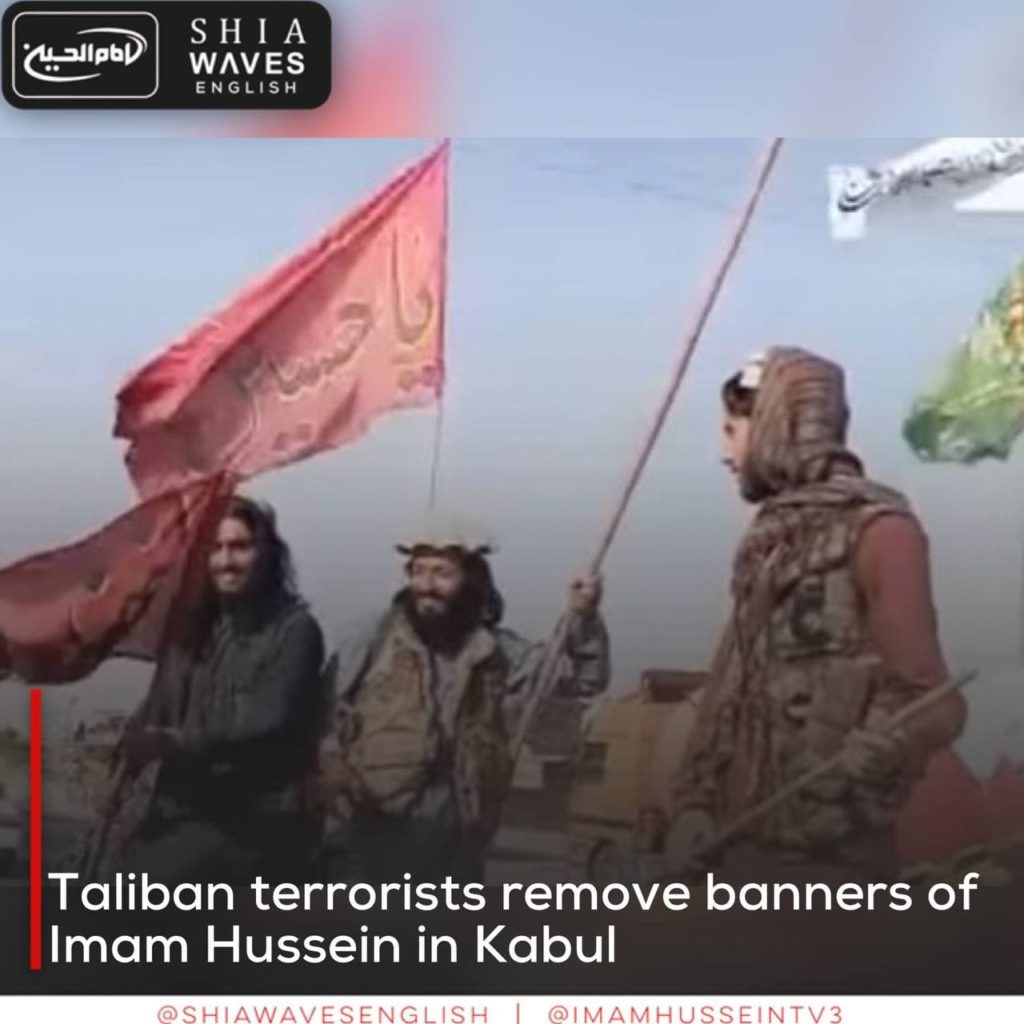 ---
A video clip circulated on social networking sites showing elements of the terrorist Taliban movement bringing down banners of Imam Hussein, peace be upon him, in the Afghan capital, Kabul, and in the stronghold of the Afghan government, which seems to be helpless in the face of these demonic practices.
The banners, carrying the name of Imam Hussein, peace be upon him, were replaced by banners carrying slogans of the terrorist movement instead.
A number of bloggers said, "These extremist practices carried out by the terrorist movement foretell a great danger threatening the Shia sect in the country, as well as depriving people of the exercise of their religious freedoms."
They affirmed that "Silence over these acts and not confronting them gives way for the terrorists to penetrate further with its hatred towards the Ahlulbayt, peace be upon them, and their followers."
The circulating video did not show any prevention of the terrorists' practices against the Husseini rituals and manifestations, even by the security forces, which have the full responsibility to protect people's lives and freely practice their religious rituals and ceremonies.