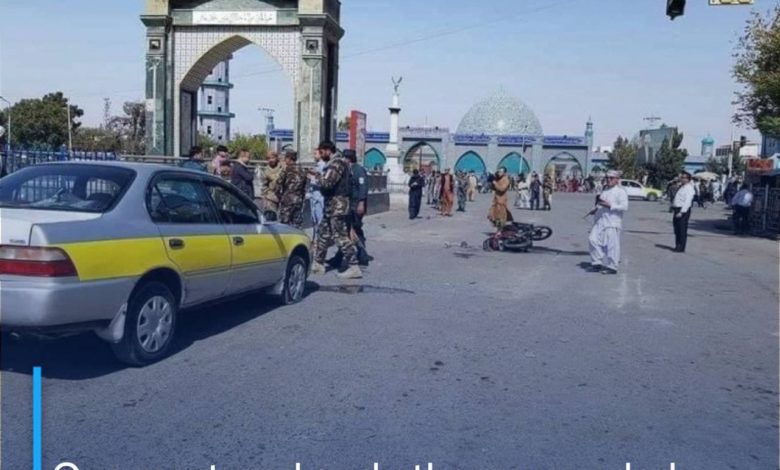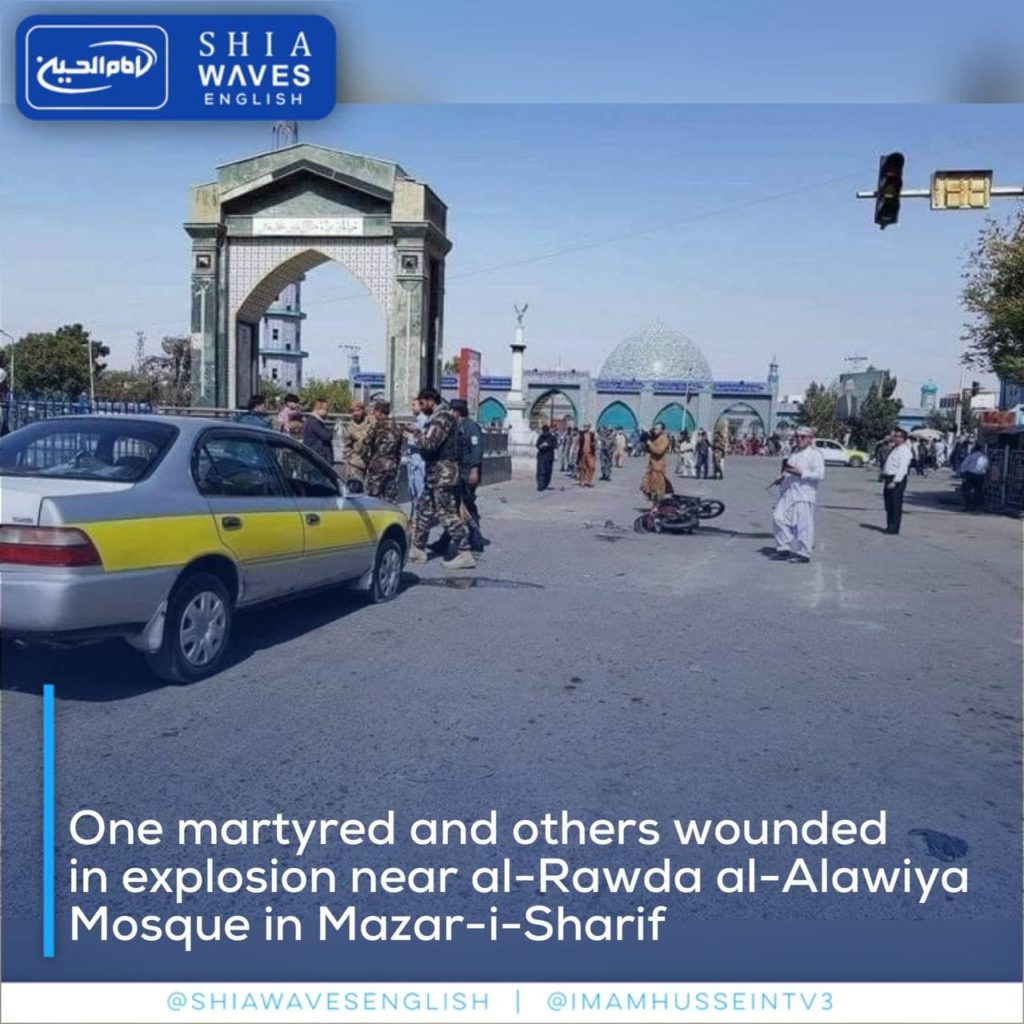 ---
One person was martyred and others were wounded when an explosive device blew up near the western gate of the al-Rawdah al-Alawi Mosque in Mazar-i-Sharif, Afghanistan.
A security official in the city of Mazar-i-Sharif said that a booby-trapped motorcycle exploded near a police station at the western entrance to the al-Rawda al-Sharif Mosque, killing one civilian and wounding 7 others, including a policeman.
According to the security official, the wounded were transferred to Abu Ali Sina Al-Balkhi Hospital.
The al-Rawdah al-Alawi Mosque is located in the center of the city of Mazar-i-Sharif, and the city was named Mazar-i-Sharif because of the presence of a shrine attributed to Imam Ali ibn Abi Talib, peace be upon him, and known to Afghans as "Shah Mardan Shrine", meaning the Shrine of the Master of Men.