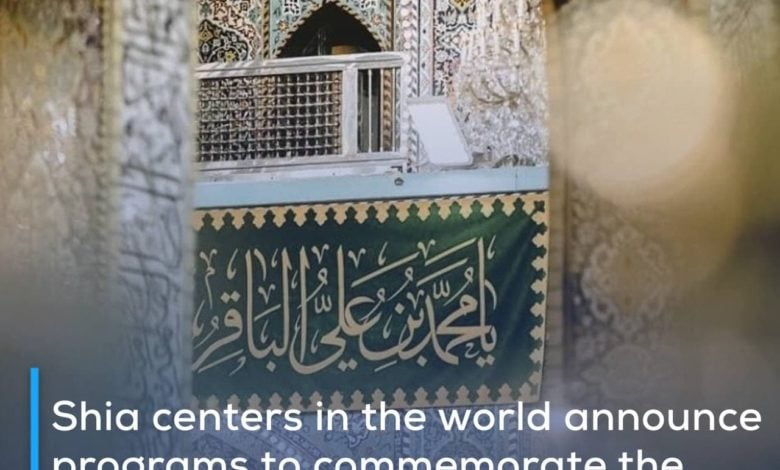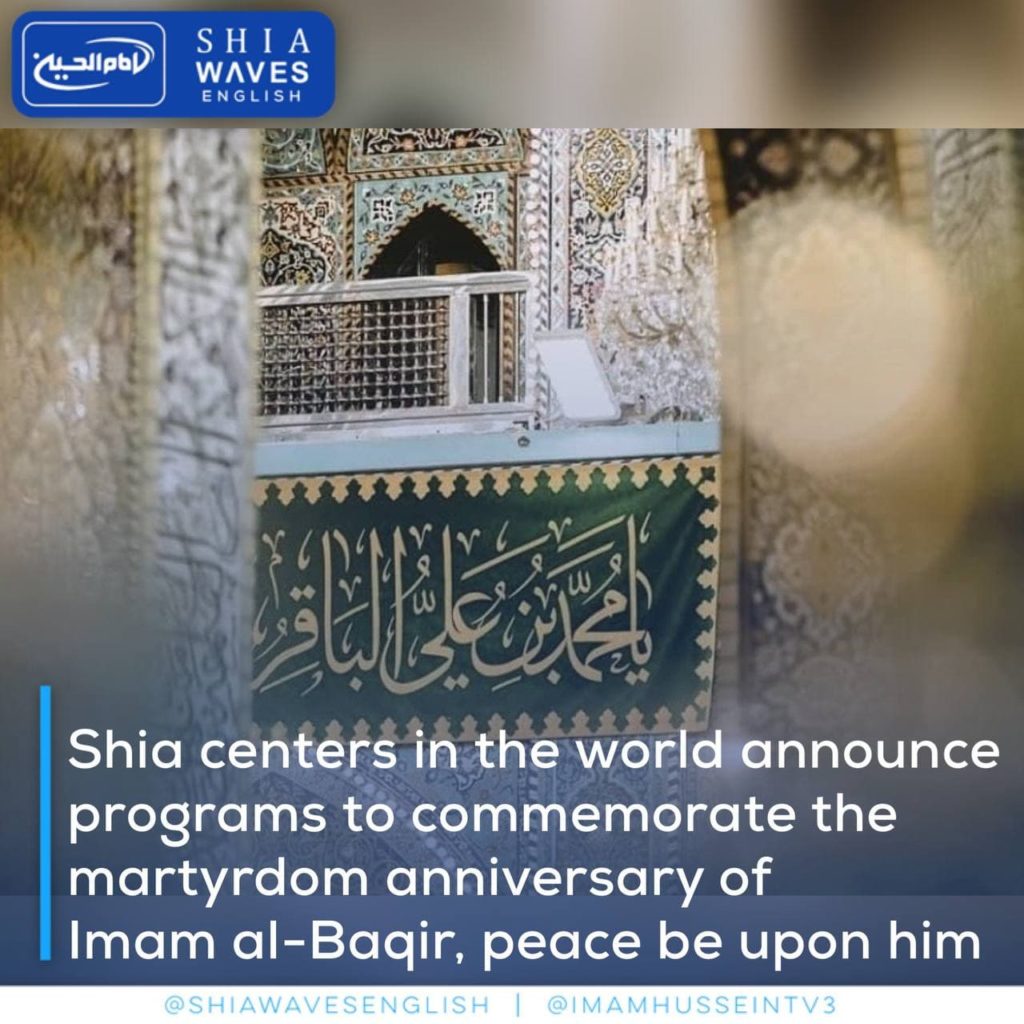 ---
Ahlulbayt followers in various countries of the world are commemorating the painful tragedy of the martyrdom anniversary of Imam Muhammad al-Baqir, peace be upon him, which falls on the seventh of the sacred month of Dhul-Hijjah.
A number of Husseiniyahs and Shia Islamic centers in various countries around the world announced the establishment of special mourning programs to commemorate sorrowful occasion, most notably the establishment of religious lectures that shed light on the life of the Imam, peace be upon him, and the tragedy of his martyrdom.
The Islamic Center of England prepared a mourning program, which was announced on its website and followed by Shia Waves.
The Islamic Center is holding religious lectures in Arabic, Persian and English, in the presence of the Shia community and Muslims in the country, to introduce the blessed life of Imam al-Baqir, peace be upon him, and his honorable roles.
The Shia Islamic Center in the American city of Dearborn also invited the followers of Ahlulbayt, peace be upon them, to attend the mourning ceremonies on the event.