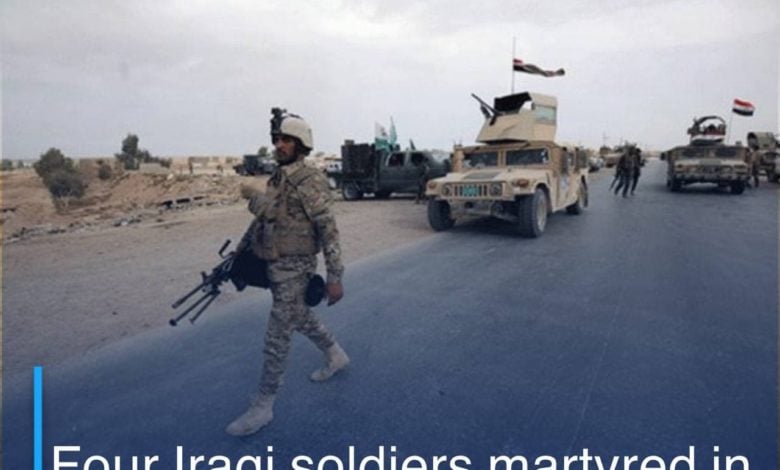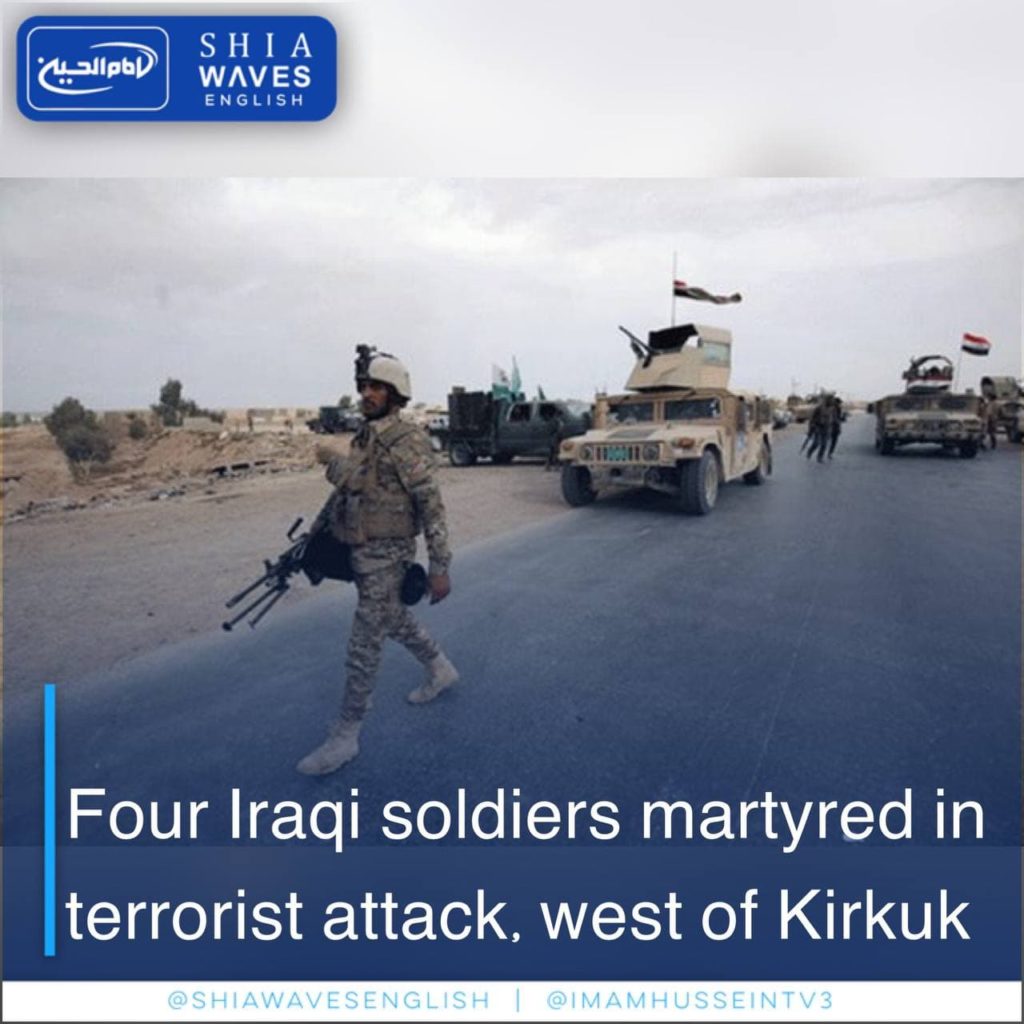 ---
On Saturday, four soldiers of the Iraqi army were martyred in a terrorist attack by ISIS terrorists, west of Kirkuk province.
A security source said in a statement, that members of ISIS launched an attack on a military post belonging to the 8th Army Division in the village of Idris Arab, west of Kirkuk.
It added that the attack by ISIS elements on a military point resulted in the martyrdom of 4 soldiers.
ISIS terrorist organization launches from time to time attacks on civilians and military personnel in a number of western provinces, and its attacks often result in casualties.