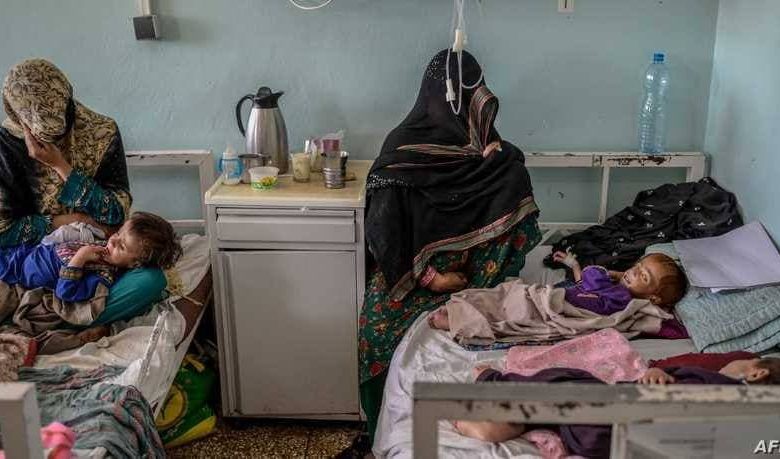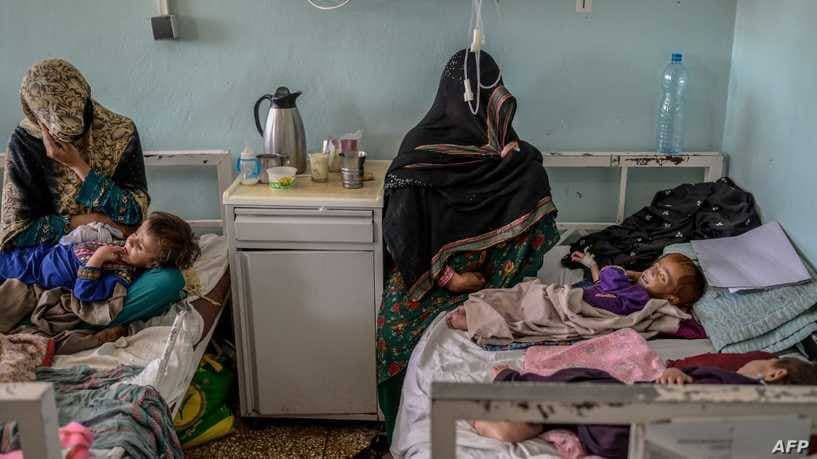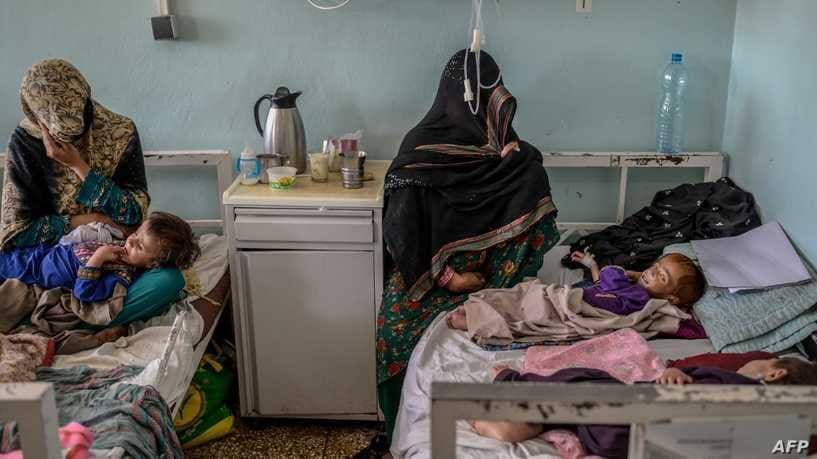 ---
About one million children in Afghanistan are at risk of dying from malnutrition, and half of the population is suffering from an acute hunger crisis, according to United Nations estimates.
Wardak Regional Hospital director, Muhammad Nader Rahmani, told the Wall Street Journal that the hospital is witnessing an alarmingly low birth weight, because the bodies of malnourished mothers are unable to carry their children to term.
Rahmani confirmed that children born with a weight of less than one kilogram, or about 2.2 pounds, have a survival rate of about 30%.
Aid groups and international agencies estimate that 23 million people, more than half the country, face severe hunger and nearly 9 million people are on the brink of starvation. People sold their possessions to buy food, burned furniture for warmth, and even sold their children.
Food prices have also risen dramatically. Since June, the price of wheat flour has jumped by 53%, cooking oil by 39%, and sugar by 36%, according to the United Nations World Food Program.