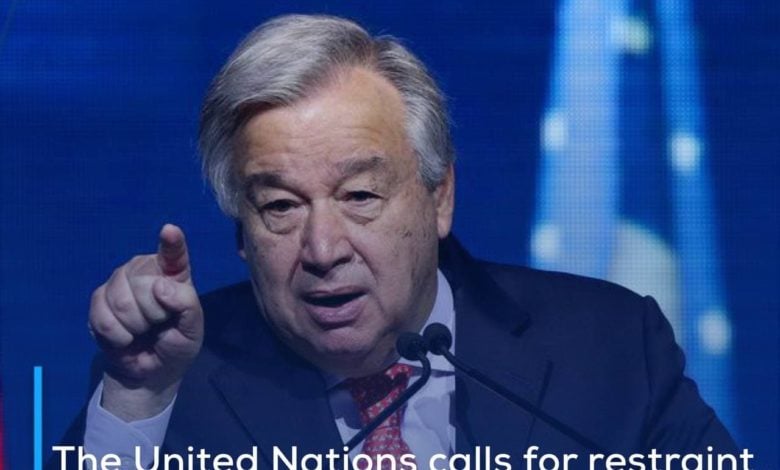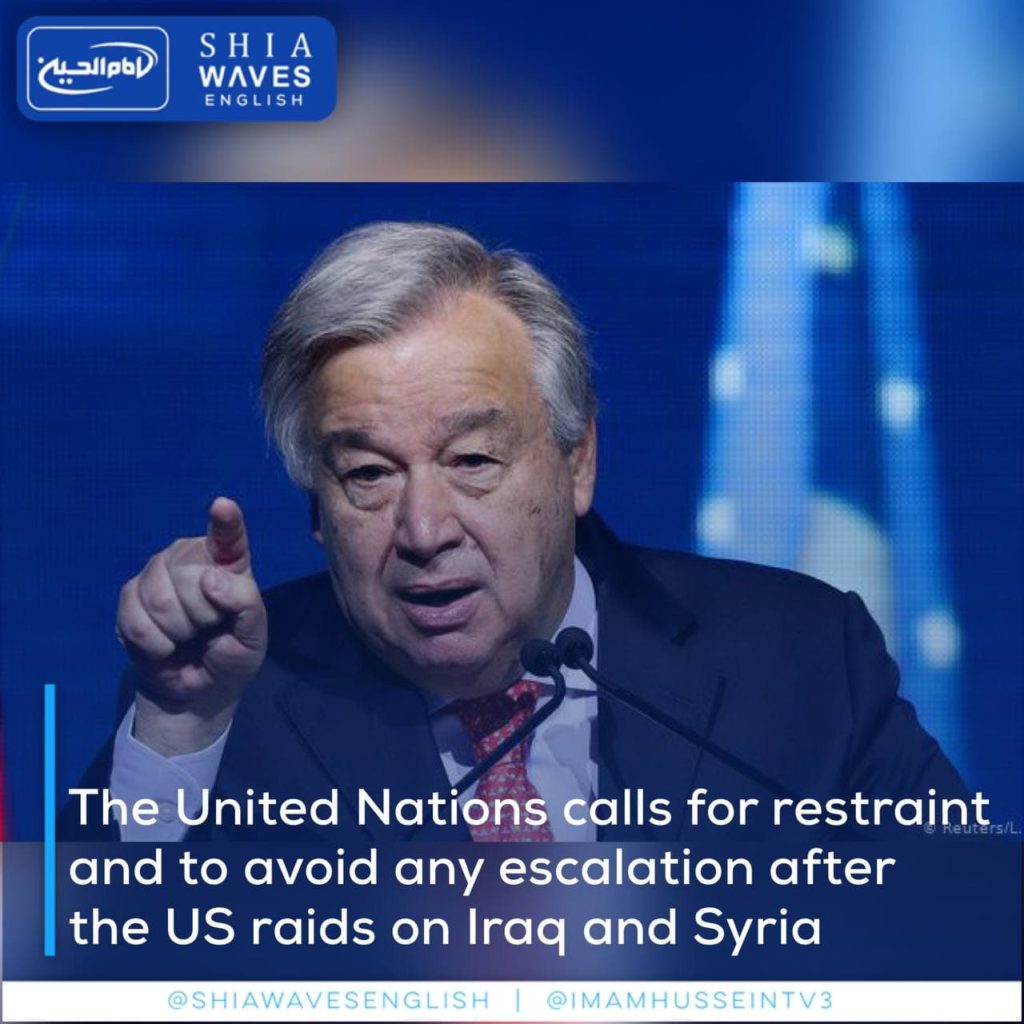 ---
Calls for restraint continued after the American raids, which raised concern and apprehension at the domestic and international levels, for fear of the possibility of things slipping to the point of no return.
On Monday evening, United Nations Secretary-General Antonio Guterres called for restraint after the US raids in Iraq.
A spokesman for the Secretary-General of the United Nations, Antonio Guterres, said that the Secretary-General calls for restraint and to avoid any escalation after the US raids on Iraq and Syria.
Guterres stressed that steps that impede efforts to reach a settlement must be prevented.