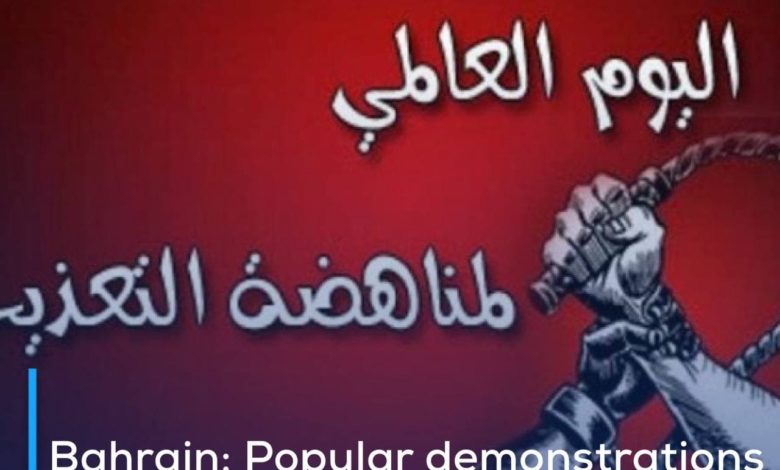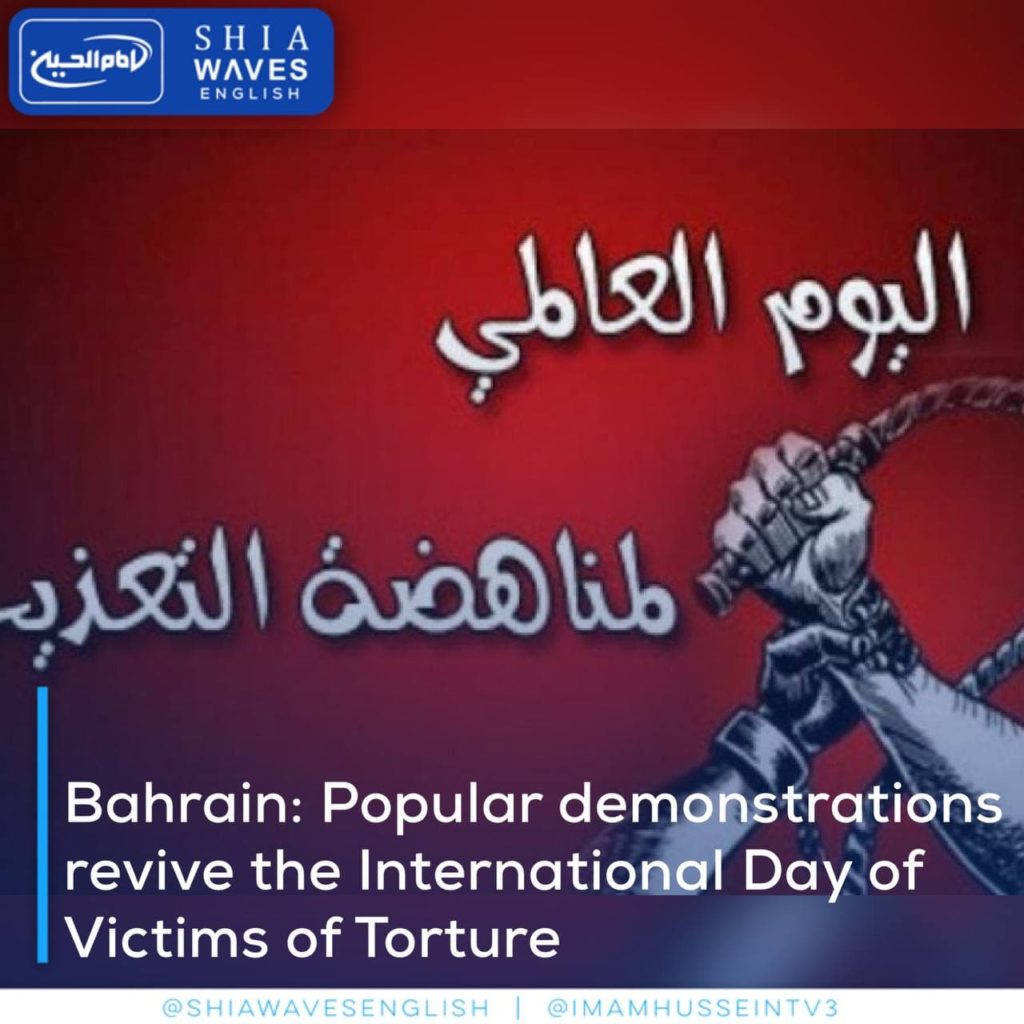 ---
Most regions of Bahrain witnessed popular demonstrations on the International Day in Support of Victims of Torture.
The people of Karzakan town organized a demonstration condemning the persecution of political prisoners, and the regime's intransigence in releasing them, despite the infection of dozens with the Coronavirus.
In the town of Karana, a popular demontration was launched calling for the release of prisoners of conscience. The protesters stressed that the detainees face the risk of death due to the outbreak of the pandemic in prisons, warning King Hamad bin Isa of the humanitarian catastrophe that may befall the detainees.
The demonstrators called on international organizations to intervene urgently to reveal the number of detainees infected with the virus.
An international human rights organization confirmed that the prison authorities in Bahrain do not allow political prisoners to go to the clinic, and there is procrastination until the health condition completely deteriorates, in addition to that, there is a systematic policy of torture inside Jaw Prison, because people are prevented from treatment even though they suffer from serious and chronic diseases.
UN human rights reports have indicated the deterioration of the human rights situation in Bahrain, and have repeatedly called for a real treatment of human rights issues and an end to the policy of impunity.