Afghanistan
Islam World
NEWS
Protest march in front of the White House against the killing and genocide of the Hazara Shias in Afghanistan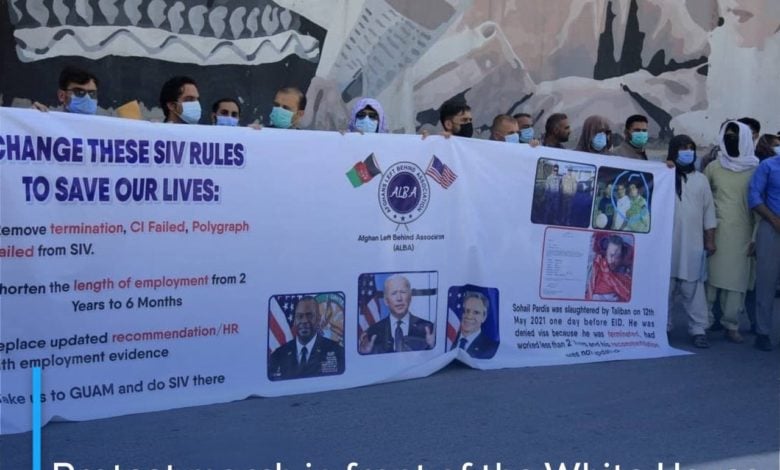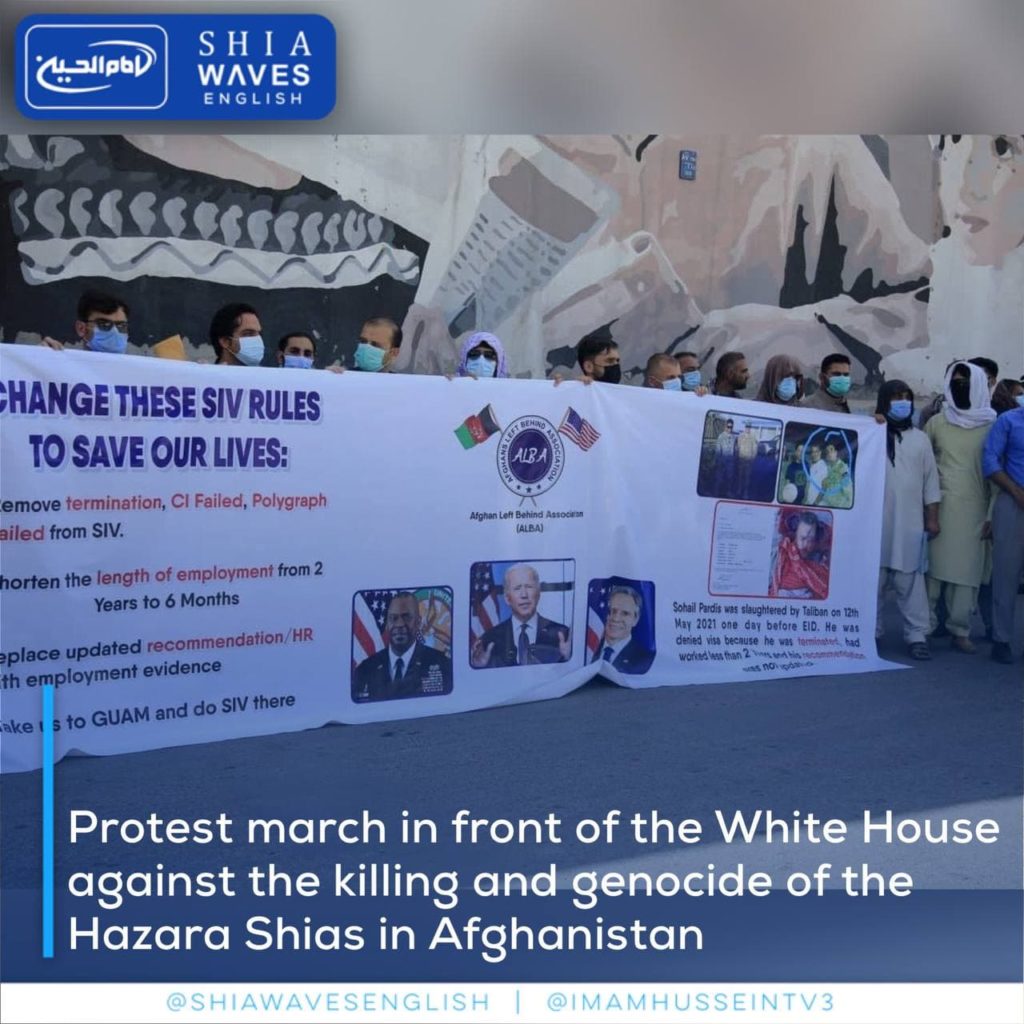 ---
A large gathering of Afghan citizens residing in the United States organized a protest march in front of the White House, denouncing the killing and violations against the Hazara Shias.
The march coincided with the presence of Afghan President Ashraf Ghani and Abdullah Abdullah in the White House, and the demonstrators accused the Afghan government of failing to protect Shias, especially Hazaras, from attacks by extremist terrorist groups.
The protesters denounced the position of the US government, which has put Afghanistan in an unenviable position with its early withdrawal.
In recent months, terrorist attacks targeted the Shia area west of Kabul, which activists considered a clear example of genocide.
The leaders of the Taliban terrorist movement stated that they would not mistreat the Shias if they seized power. The claim comes amid reports of the massacre of Shias by the Taliban in Daykundi.
According to the sources, the Taliban set fire to Shia homes and displaced hundreds of families, even transporting and dismembering the bodies of Hazara martyrs in Sartjab district of Batu district, Daykundi district.