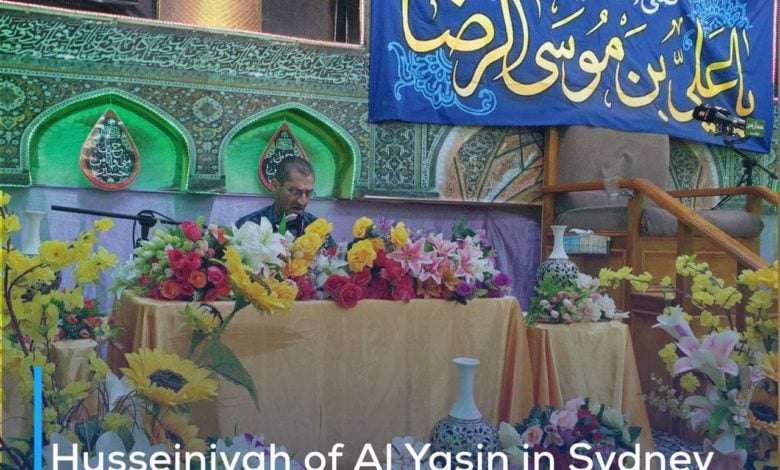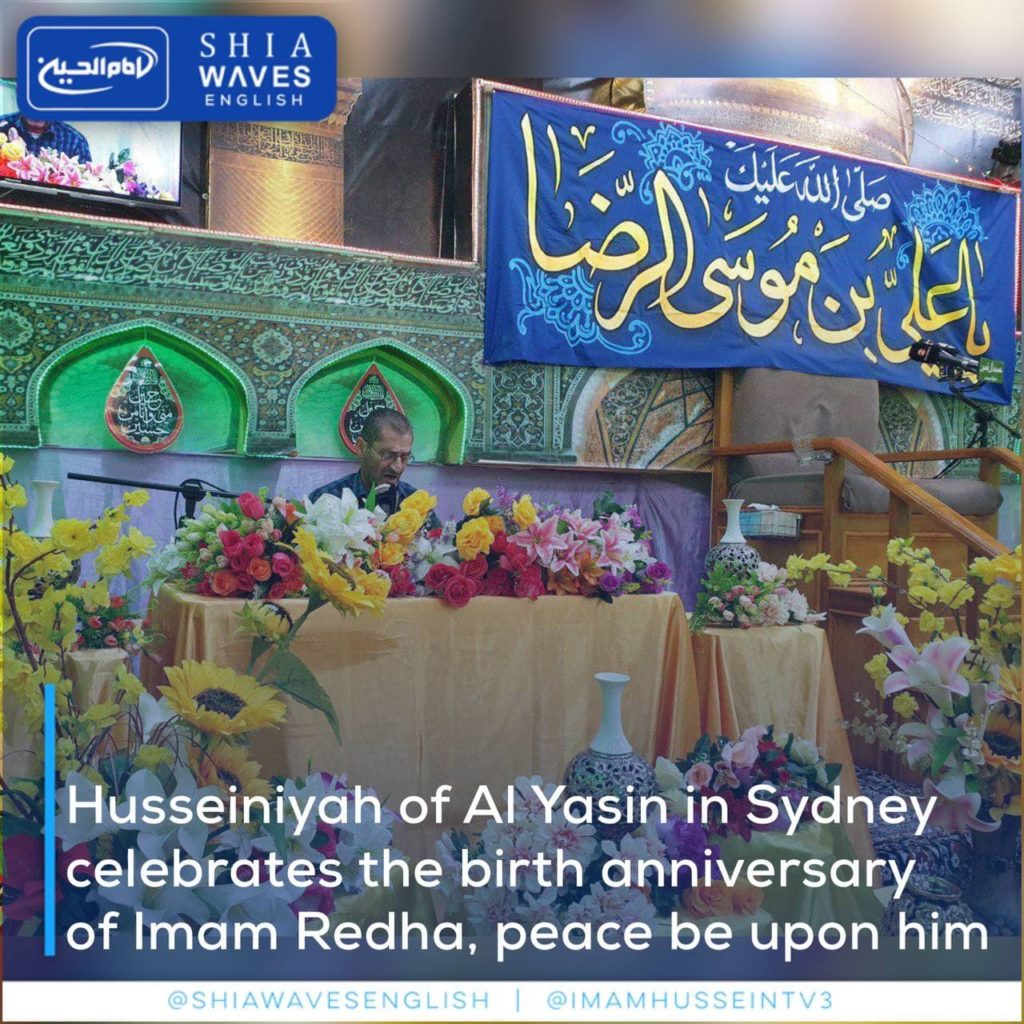 ---
A joyful celebration was held at the Al Yassin Mosque and Husseiniya, affiliated with the Shirazi Religious Authority, on the birth anniversary of Imam Ali al-Redha, peace be upon him, in the presence of members of the Muslim community in Australia.
The celebration included lectures on the biography of the Imam, peace be upon him, and his sacrifices in order to spread the teachings of Islam.
A group of poets recited poems in honor of the Ahlulbayt, peace be upon them.
The holy shrines, Islamic centers, Husseiniyahs and mosques everywhere witnessed the organization of religious and cultural events to revive the blessed occasion.