NEWS
Kurds destroyed 'thousands' of Arab homes in Iraq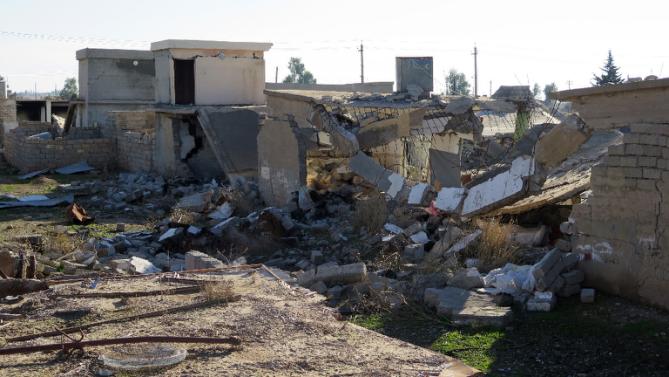 destroying thousands of homes in northern Iraq in an apparent attempt to uproot Arab communities
Kurdish forces have destroyed thousands of homes in northern Iraq in an apparent attempt to uproot Arab communities, Amnesty International said. 
The rights group said the destruction took place after Kurdish forces captured areas from ISIS, which overran swathes of territory north and west of Baghdad in 2014.
Destruction and theft of property has been a frequent occurrence in the war against ISIS, angering residents whose support security forces may need to hold recaptured areas.
Amnesty said in a statement that Peshmerga forces from the Kurdistan Regional Government (KRG) and Kurdish militias in northern Iraq have bulldozed, blown up and burned down thousands of homes of Arab communities.
Donatella Rovera, Amnesty's senior crisis response adviser, said that the forced displacement of civilians and the deliberate destruction of homes and property without military justification may amount to war crimes. 
Arab civilians who fled fighting have also been barred from returning home.
Amnesty documented evidence of "forced displacement and large-scale destruction of homes" by Kurdish forces in three provinces: Nineveh, Kirkuk and Diyala.