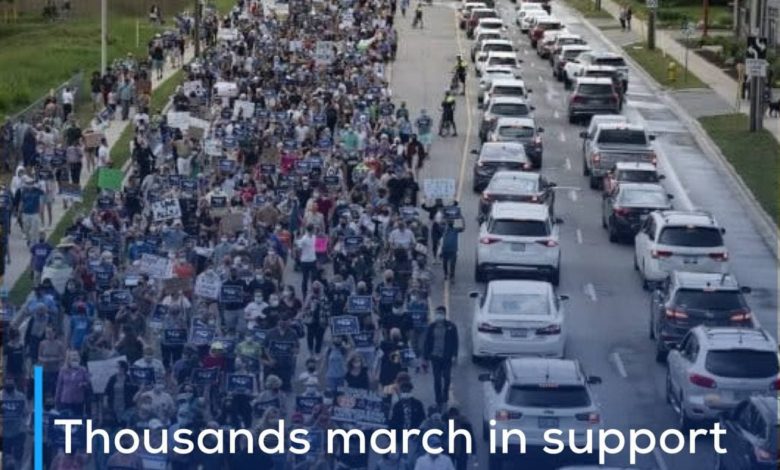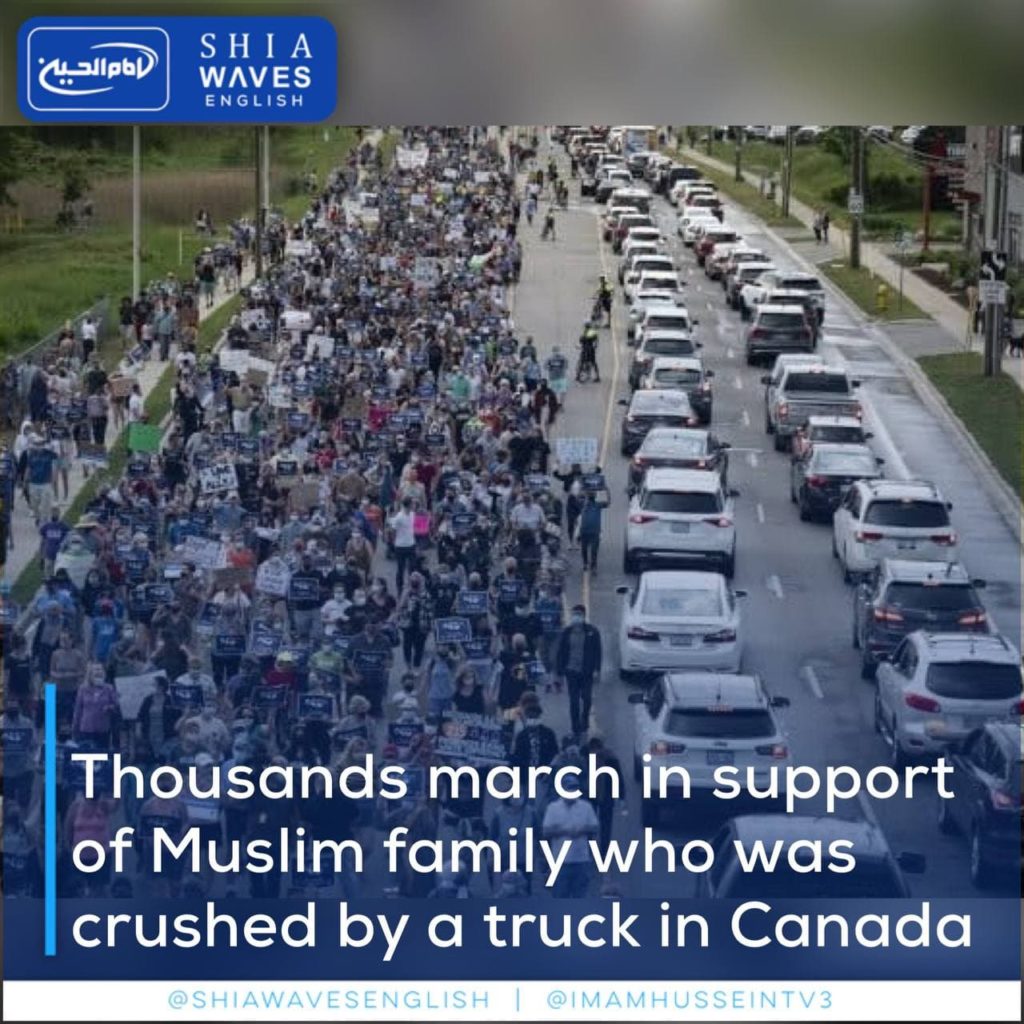 ---
Thousands of people marched in support of a Canadian Muslim family who was deliberately run over by a truck last Sunday in an attack police described as a hate crime.
The four died when Nathaniel Feltman, 20, ran over them with a pick-up truck while they were out for an evening walk near their home, and a fifth member of the family, a nine-year-old, survived.
In London, Ontario, people walked about seven kilometers from the place where the family died to a mosque near the place where the police arrested Feltman.
Some carried banners reading "hate has no place here" and similar events were held in other cities in Ontario, Canada's most populous province.
The attack sparked outrage across Canada with politicians on all sides condemning the crime, prompting growing calls for action to curb hate crimes and Islamophobia.
Feltman appeared in court briefly on Thursday, and will return to court on Monday. Feltman faces four counts of first-degree murder and one count of attempted murder.
Canadian Prime Minister Justin Trudeau called the crime a "terrorist attack" and vowed to crack down on far-right groups and online hate.