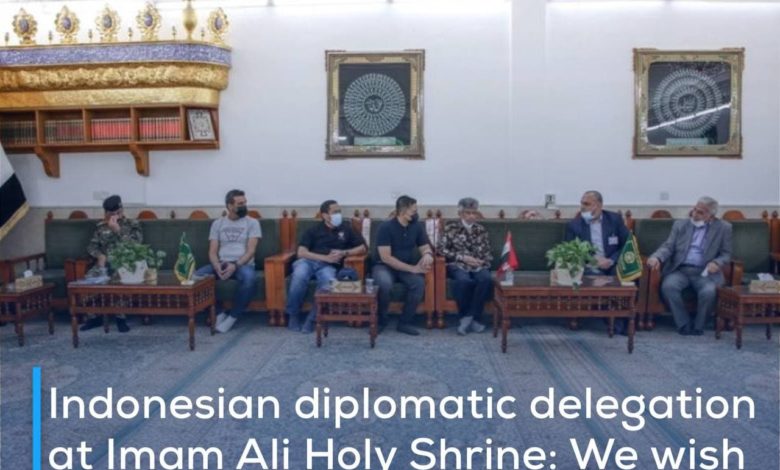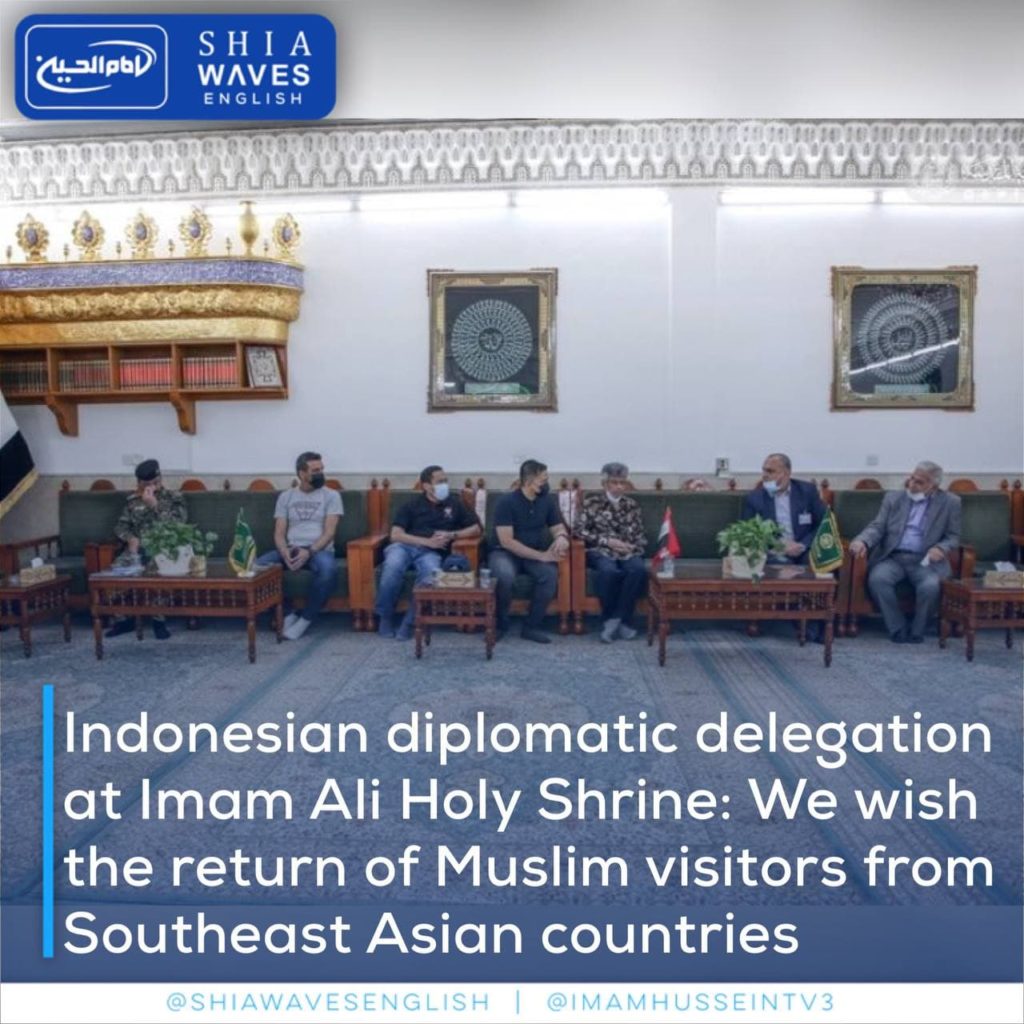 ---
An official delegation from the Indonesian Embassy in Iraq was honored to visit the Imam Ali Holy Shrine in the holy city of Najaf.
The diplomatic delegation was briefed on the historical and archaeological monuments in the holy shrine of the Commander of the Faithful, peace be upon him.
The delegation expressed its admiration for the landmarks and wished for the return of Muslim visitors from various Southeast Asian countries, especially Indonesia, for the purpose of visiting the holy shrines in Iraq while taking precautionary measures.