Islam World
NEWS
International condemnations rejecting the storming of Al-Aqsa Mosque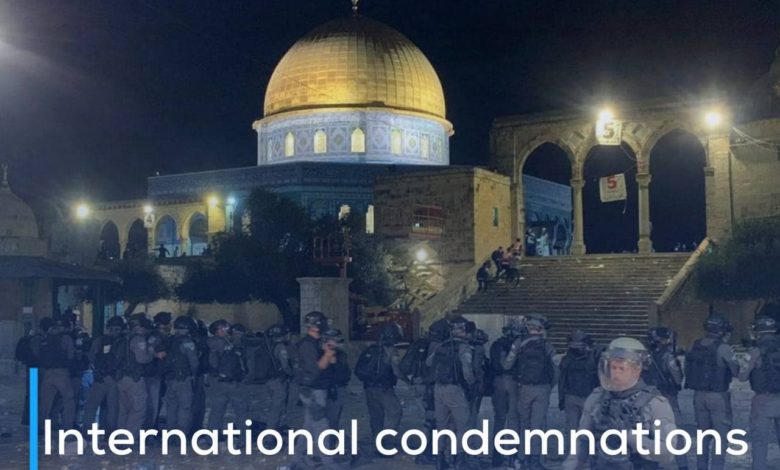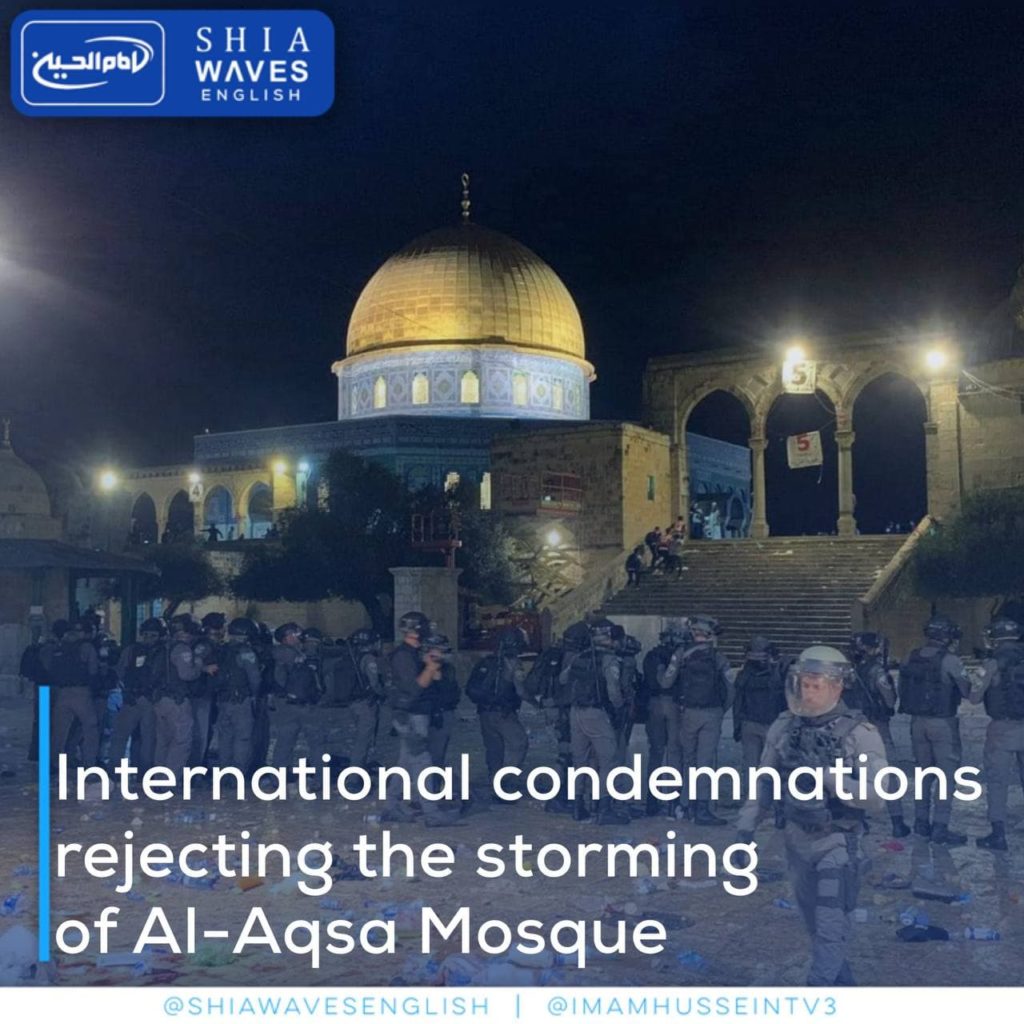 ---
Arab and international condemnations continue against the Israeli occupation forces' incursion into the courtyards of Al-Aqsa Mosque, and the attack on worshipers, which resulted in the injury of 205 civilians with various injuries.
The countries expressed their rejection of what was issued regarding Israeli plans and measures to evacuate Palestinian homes in Jerusalem and impose Israeli sovereignty over them.
The countries affirmed their stand with the Palestinian people and supported all efforts aimed at reaching a just and comprehensive solution to the Palestinian issue, enabling the Palestinian people to establish their independent Palestinian state on the 1967 borders, with East Jerusalem as its capital, in accordance with international legitimacy decisions and the Arab Peace Initiative.
The Secretary-General of the United Nations, Antonio Guterres, expressed his deep concern about the continuing violence in occupied East Jerusalem, as well as the possible eviction of Palestinian families from their homes in the Sheikh Jarrah and Silwan neighborhood.