NEWS
Grand Ayatollah Shirazi Representative meets Montreal Police Chief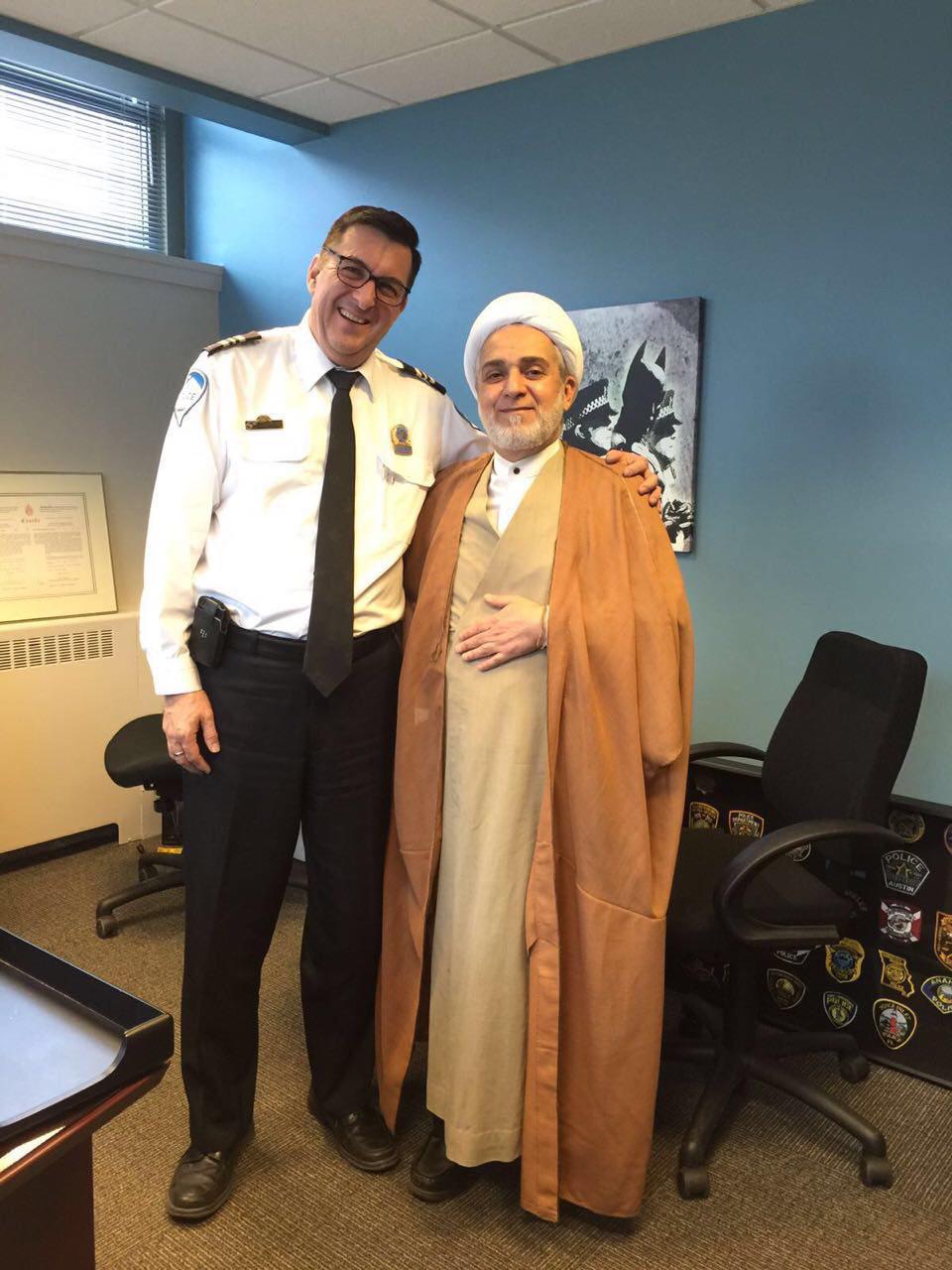 representative of Sadiq Husseini Shirazi has met with the chief police of the Canadian province of Montreal
A representative of the Eminent Grand Ayatollah Sadiq Husseini Shirazi, may Allah prolong his life,has met with the chief police of the Canadian province of Montreal. The two parties discussed the mutual concerns and issues of the Muslim community in the province.
One of the most important projects discussed was how to benefit from St. Jank Street to hold commemoration ceremonies of the Ahlul-bait, peace be upon them, in addition to preparing Iftar dinner during the holy month of Ramadan in corporation with the Canadian security forces.
It is noteworthy to mention that the Montreal Office of the Grand Ayatollah Shirazi office is located on St. Jank Street, where the commemoration ceremonies of the infallible's and Iftar dinners during Ramadan will be held.