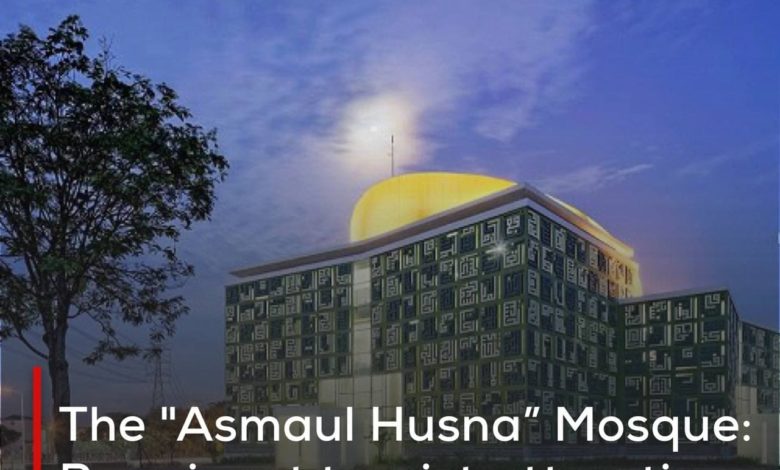 The "Asmaul Husna" Mosque in Gading Serpong area on the outskirts of the Indonesian capital, Jakarta, is a prominent tourist attraction in Indonesia.
The mosque was established in 2013 with the 99 names of Allah written on its walls in Kufic script. It was built on a land area of 3 thousand square meters and was opened by the mayor of the city of Tangerang.
The mosque consists of three floors: the first floor includes a hall for Islamic events and activities such as seminars and conferences, and the second and third floors include large halls for prayer.
The imam of the mosque, who is 58 years old, says that Muslims can perform the prayers and enjoy the beauty of the mosque at the same time.