NEWS
Thirty million pilgrims flock to holy Karbala for annual Arbaeen commemorations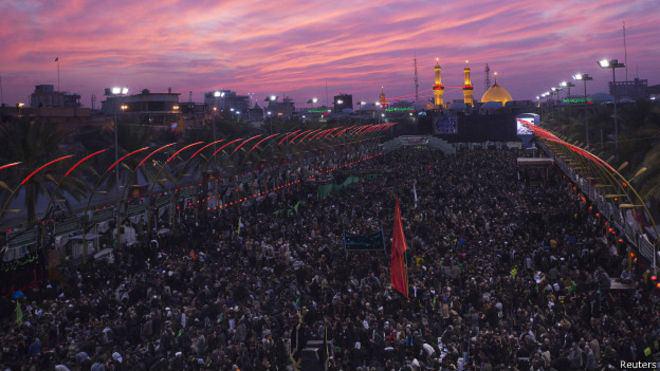 More than 30 million pilgrims have visited Karbala for the annual Arbaeen
More than 30 million pilgrims have visited Karbala for the annual Arbaeen commemoration, setting a record for the annual pilgrimage, according to sources.
Millions of pilgrims gathered in Iraq's holy city of Karbala amid tight security on Wednesday to mark Arbaeen, or the fortieth day after the martyrdom anniversary of Imam Hussein and his family, peace be upon him, on the day of Ashura.
People traditionally walk for a day or longer to reach Karbala where crowds chant and march around the Imam Hussein holy shrine. The holiday is observed in Shia communities worldwide.
Jassem al-Fatlawi, Karbala's deputy governor, said millions of foreign pilgrims flocked to holy Karbala to mark the Arbaeen from Iran, Azerbaijan, Gulf countries, Morocco, Africa, Nigeria, South America, Korea, Afghanistan, and many other countries.