Islam World
NEWS
Saudi
Saudi authorities demolish another mosque in Qatif under the pretext of road expansion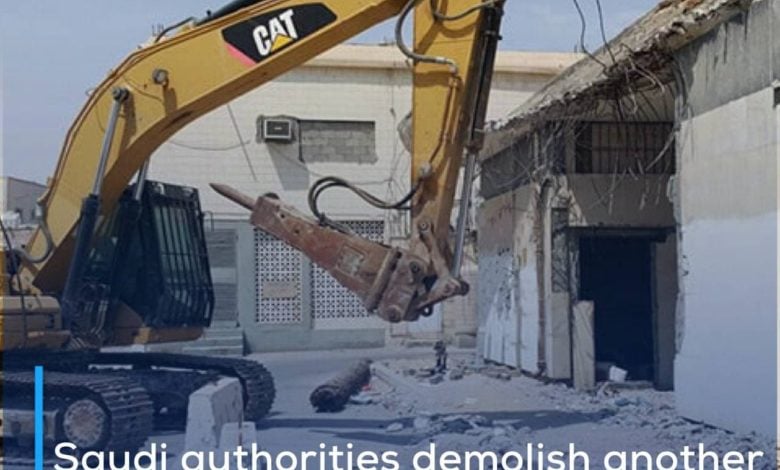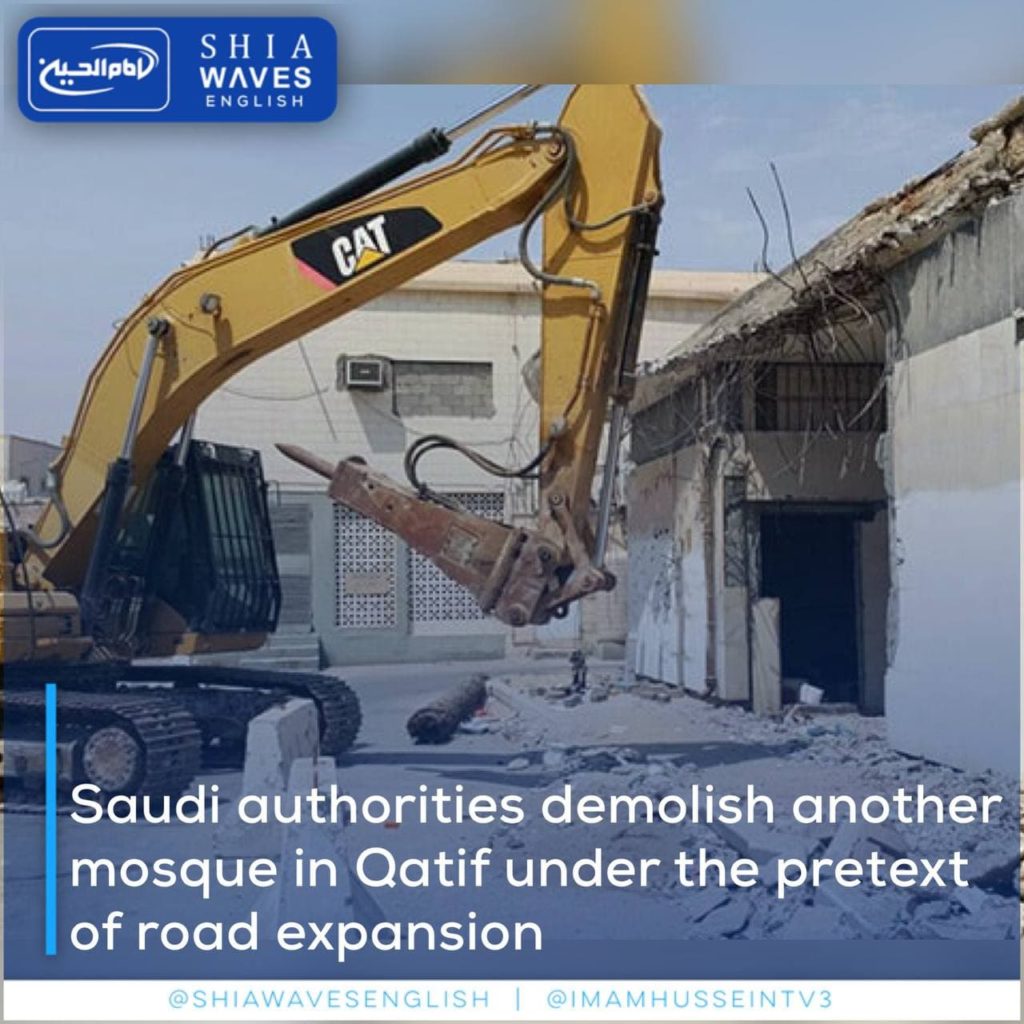 ---
In the context of the continuous restrictions on the members of the Shia community, the Saudi authorities demolished a mosque located between the towns of Umm al-Hamam and al-Milaha in Qatif province, under the pretext of widening the road.
Press sources followed by Shia Waves stated that the move to demolish the mosque is linked to the demolition campaign that the authorities had started months ago under the pretext of expanding roads and developing the area in Qatif and the general eastern region, but the real goals of the project are to obliterate and remove religious monuments, especially mosques and Husseiniyat.
The sources added that criminal investigation officers in police branches in Qatif cities also summoned those in charge of mosques and Husseiniyat, and dictated provocative measures, with a lot of fanaticism and sectarianism, in the context of restrictions on mosques.