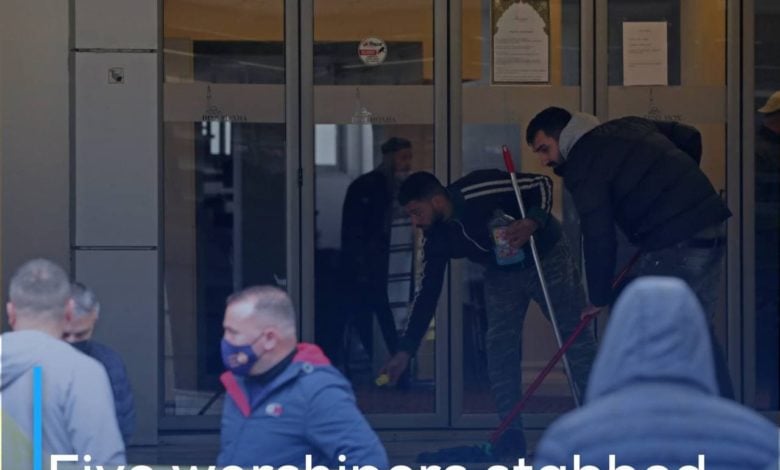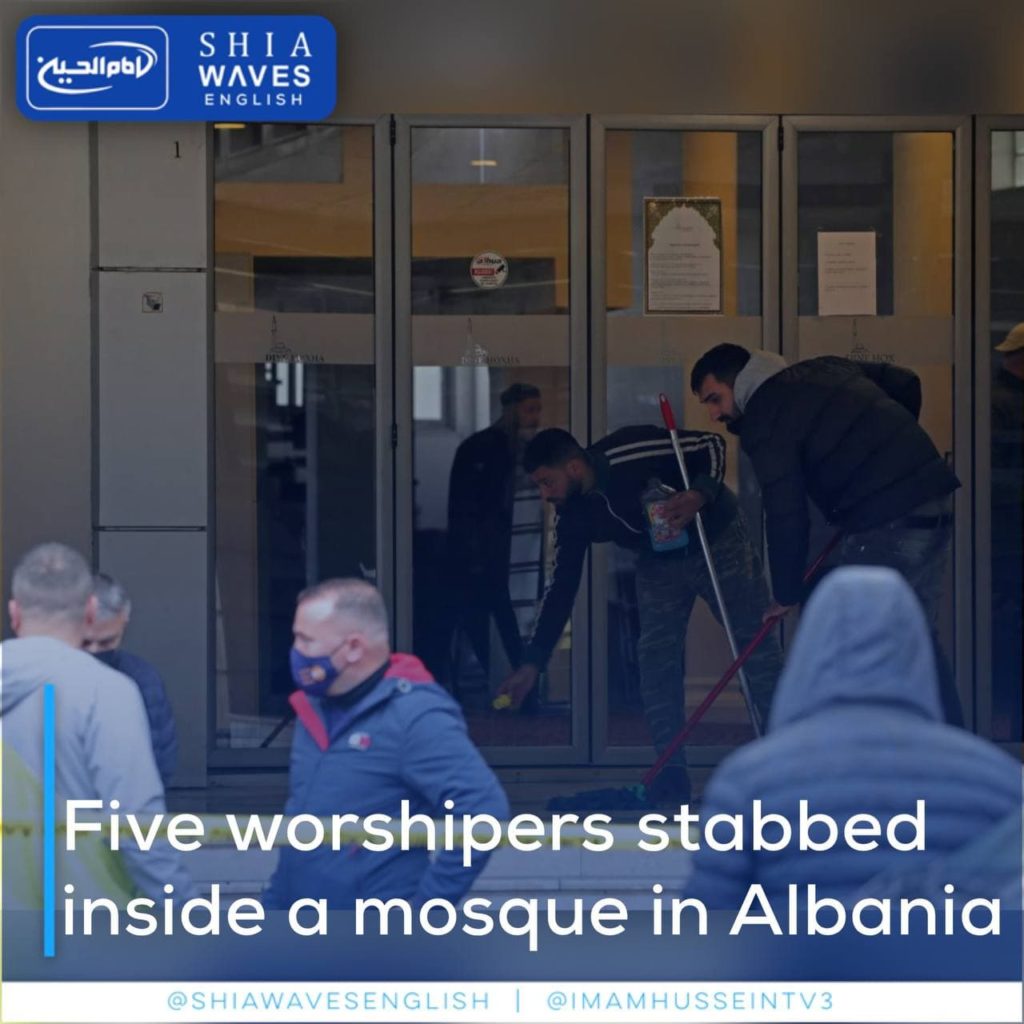 ---
Five worshipers were injured when a person attacked a mosque in the Albanian capital, Tirana.
Albanian police said five people were injured in a knife attack carried out by an Albanian man in a mosque in the capital, Tirana.
Police arrived at Din Khoja mosque in central Tirana, and arrested Dolph Nikoli, a 34-year-old Catholic Christian.
Local media said the attacker was depressed and was wanted by the police because of another stabbing incident in March.