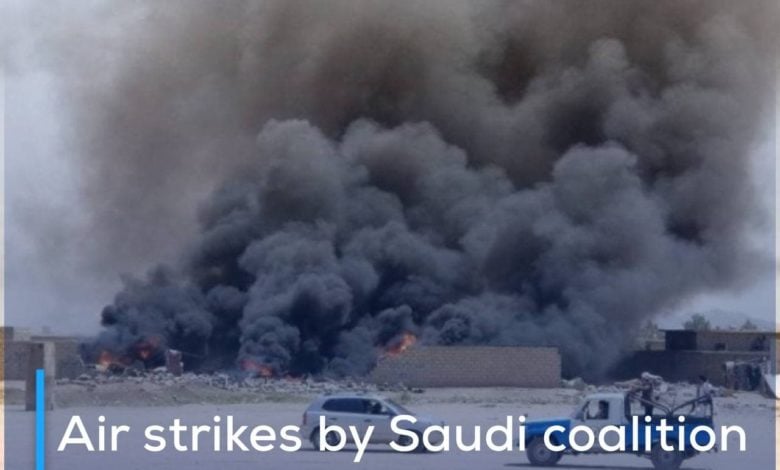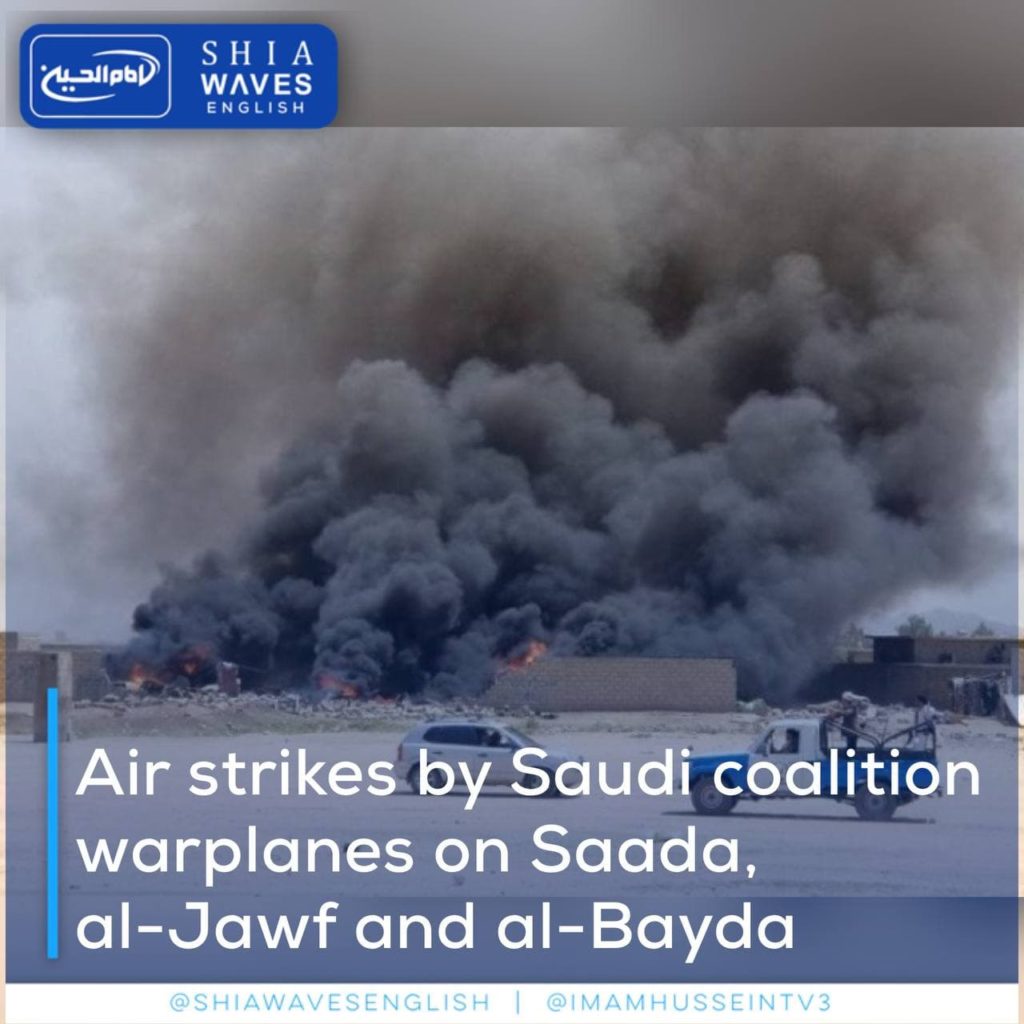 ---
The Saudi-Emirati coalition forces launched 11 air strikes on the provinces of Saada, al-Jawf and al-Bayda.
Security sources confirmed that the coalition warplanes launched 4 raids in the vicinity of the city of Saada, and two raids on the Bani Muadh area in the Sahar district, and a raid on the al-Zahir district in the Saada province.
The sources added that the coalition warplanes also launched 3 raids on the al-Wahhabiya area in the Al-Sawadiyah district in Al-Bayda and a raid on the Khub al-Sha'af district in al-Jawf province.