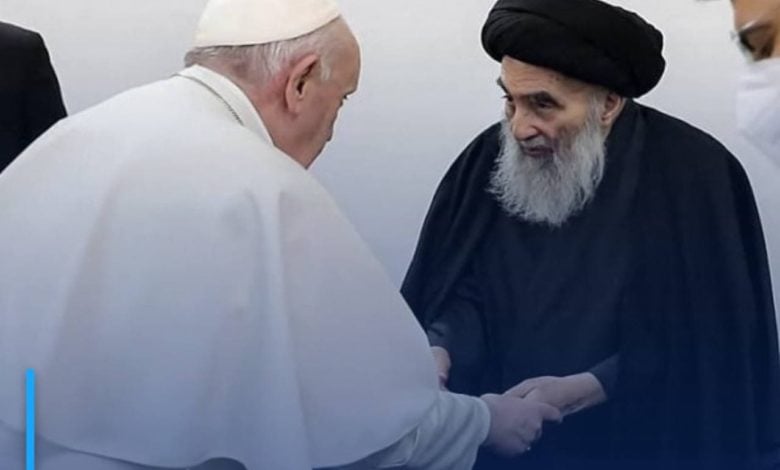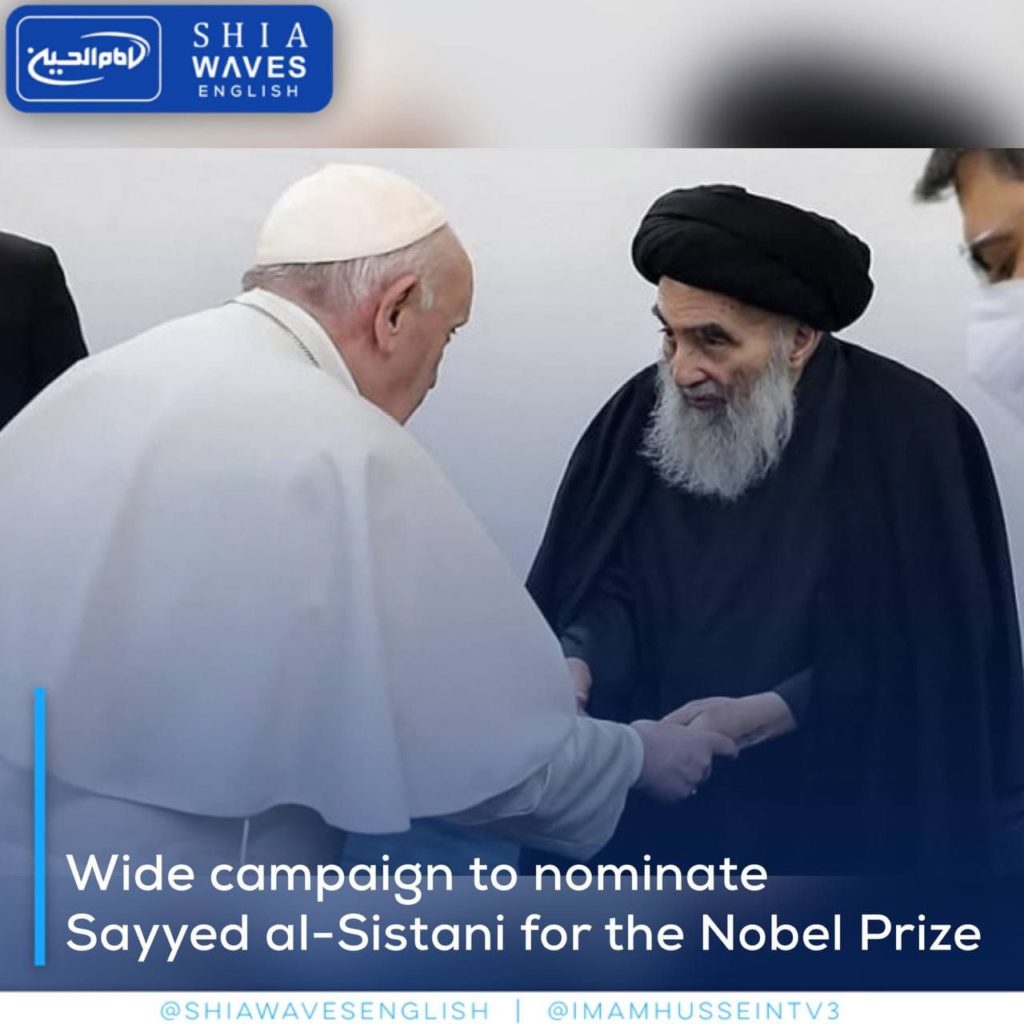 ---
A group of Iraqi expatriates in Europe organized a campaign to nominate the Islamic religious authority, His Eminence Sayyed Ali al-Sistani and Pope Francis, for the Nobel Peace Prize this year, noting that the campaign came following the successful visit of Pope Francis and his meeting with al-Sistani in Najaf.
It is expected that this campaign will contribute to highlighting the role of the two great leaders and supporting the path of peace and coexistence in the Middle East after years of wars and conflicts.
The organizers of the campaign, which will continue in the coming days, also expect a large group of the world's intellectuals to join it, with the aim of resolving the nomination.
Candidates are chosen by a special committee in the Norwegian capital, Oslo, through elite initiatives, which is what motivated the Iraqi group to launch the campaign.