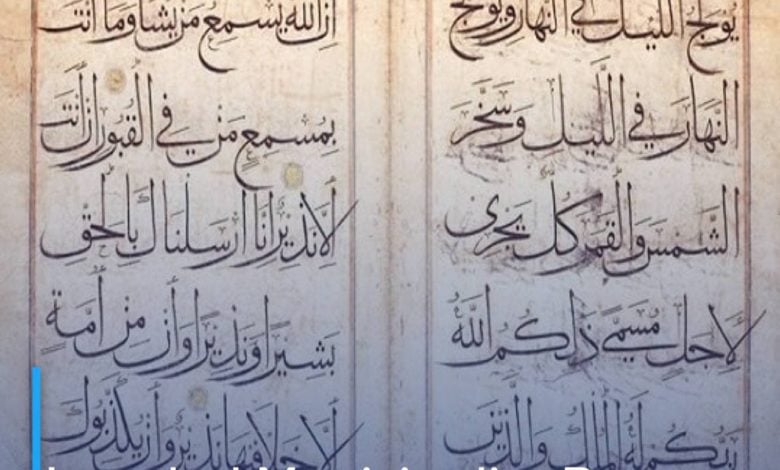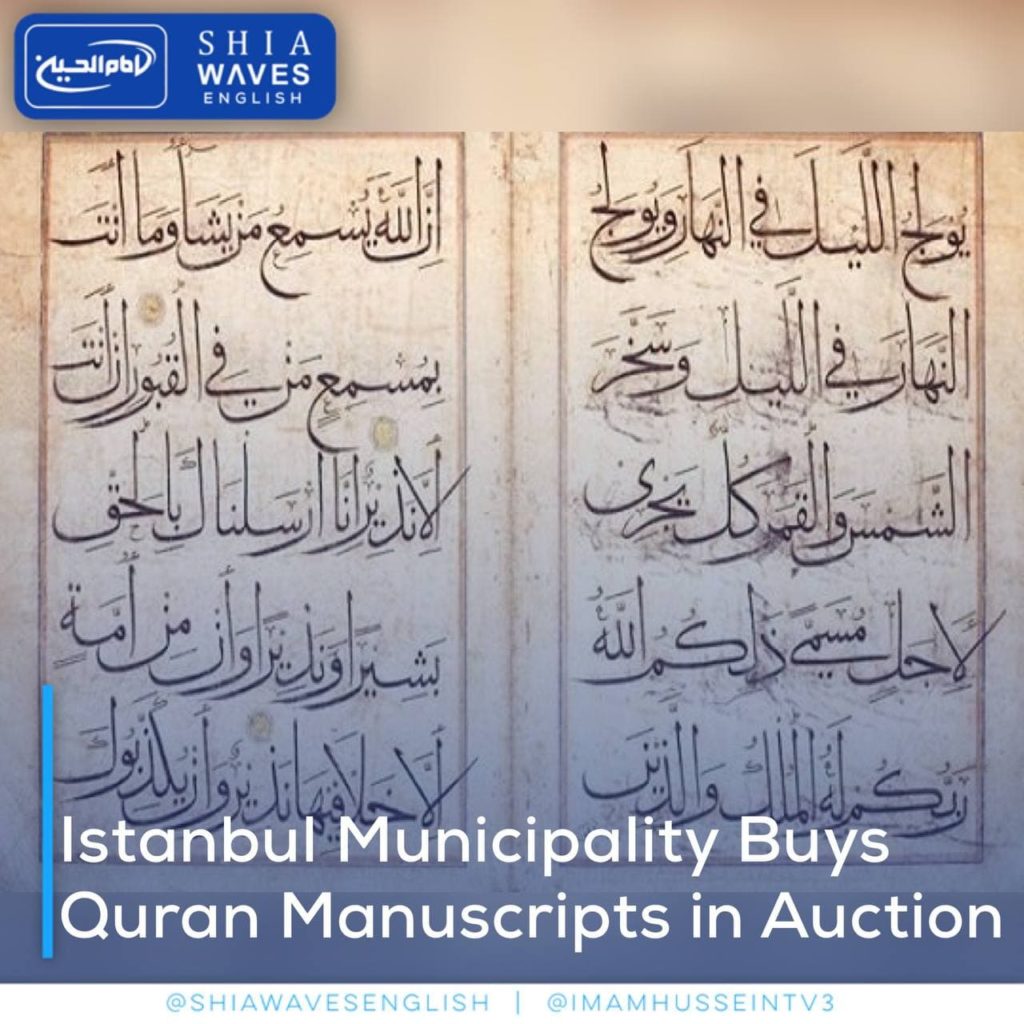 ---
The municipality of Istanbul, Turkey, recently bought 9 manuscripts of the Quran and other artworks in a Sotheby's auction.
The purchase price of these artworks has not been announced, as a rare 16th-century picture of the Ottoman Sultan Suleiman the First was also sold, and his reign was the longest among the Ottoman sultans, who ruled between 1520 and 1566.
Istanbul Mayor Ekrem Imamoglu said in a post on Twitter that some of the manuscript pages of the Quran purchased in the auction date back to 1,200 years ago.
They include verses of several Surahs, including al-Ma'ida and Az-Zukhruf, in addition to manuscripts, all of which are now the property of Istanbul.
The auction was held as part of a larger program named 'The Arts of the Islamic World & India' and was held in London on March 31.