Australia
Holy Shrines
NEWS
The Australian Ambassador to Iraq expresses her respect for Imam Ali Holy Shrine and her admiration for its historical monuments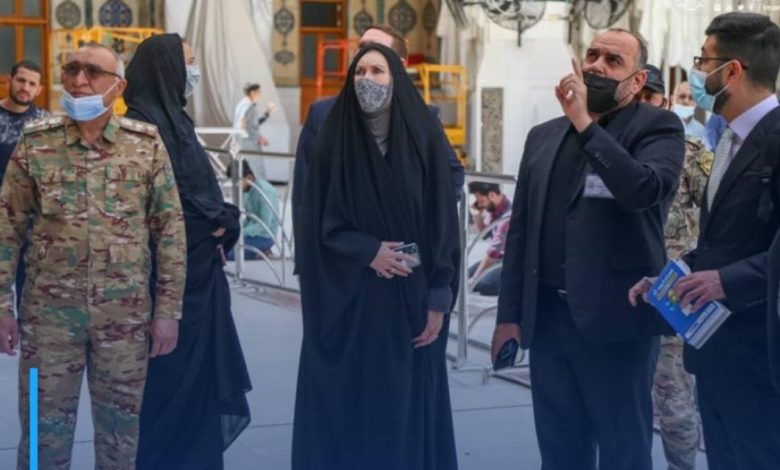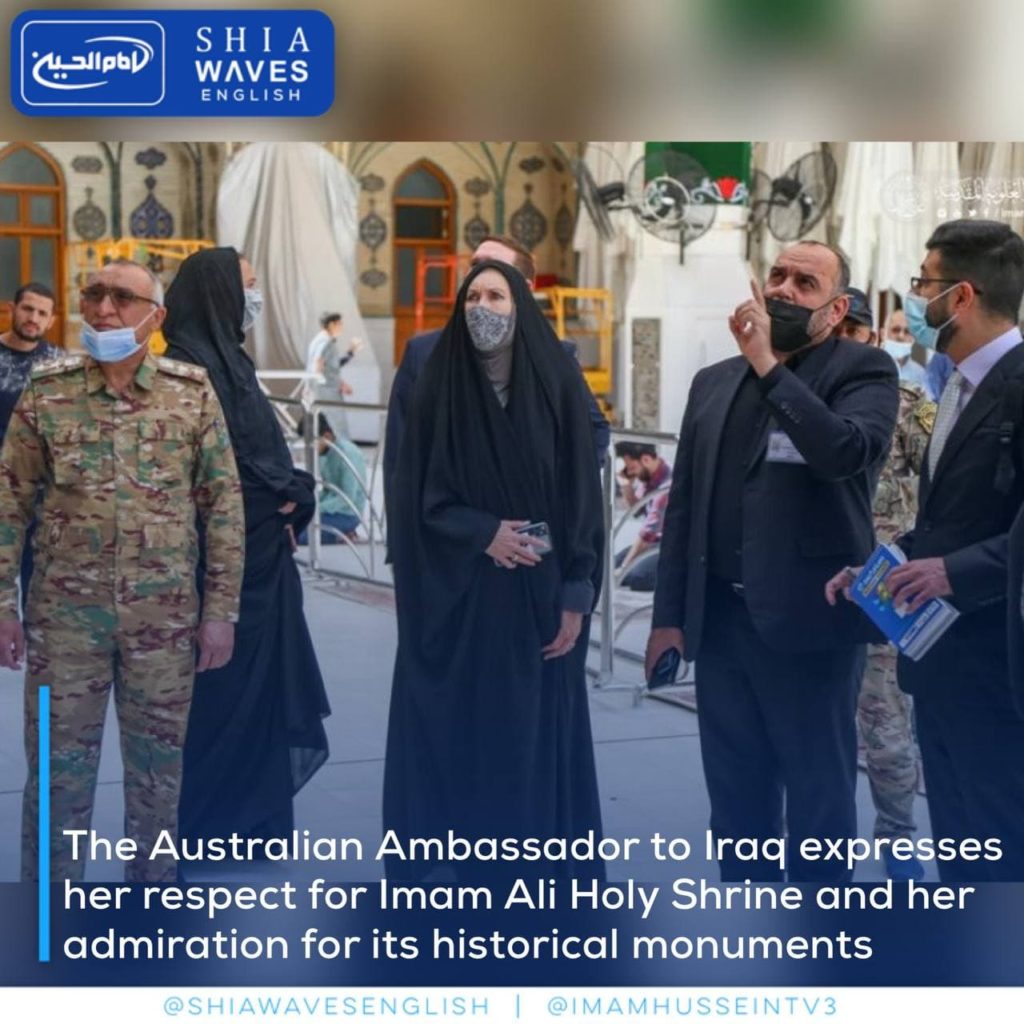 ---
The Australian Ambassador to Iraq, Paula Elizabeth Kanley, visited the Holy Shrine of Imam Ali, peace be upon him, expressing her admiration and respect for the holy shrine.
Head of the Public Relations Department, Ali al-Ameri, gave a brief explanation of the work of the holy shrine and the stages of reconstruction, development and expansion that is being carried out to serve the pilgrims.
The ambassador toured the Holy Shrine of the Commander of the Faithful, peace be upon him, and viewed its historical and archaeological features, expressing her admiration for the landmarks.
Kanley also expressed her gratitude for the warm reception and generous hospitality provided by the Imam Ali Holy Shrine.