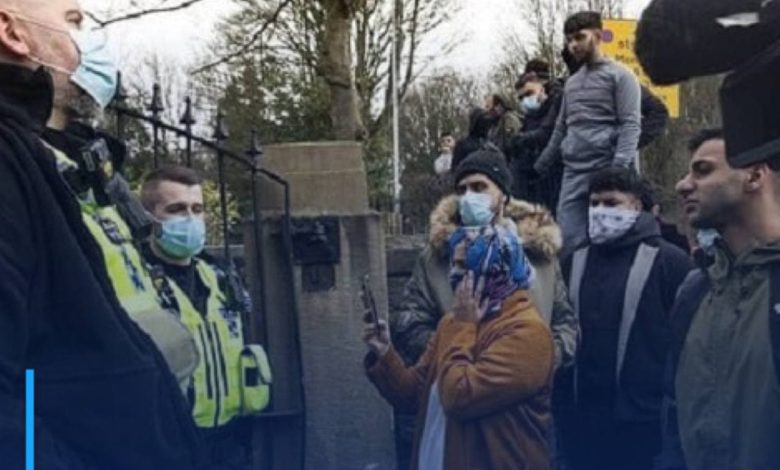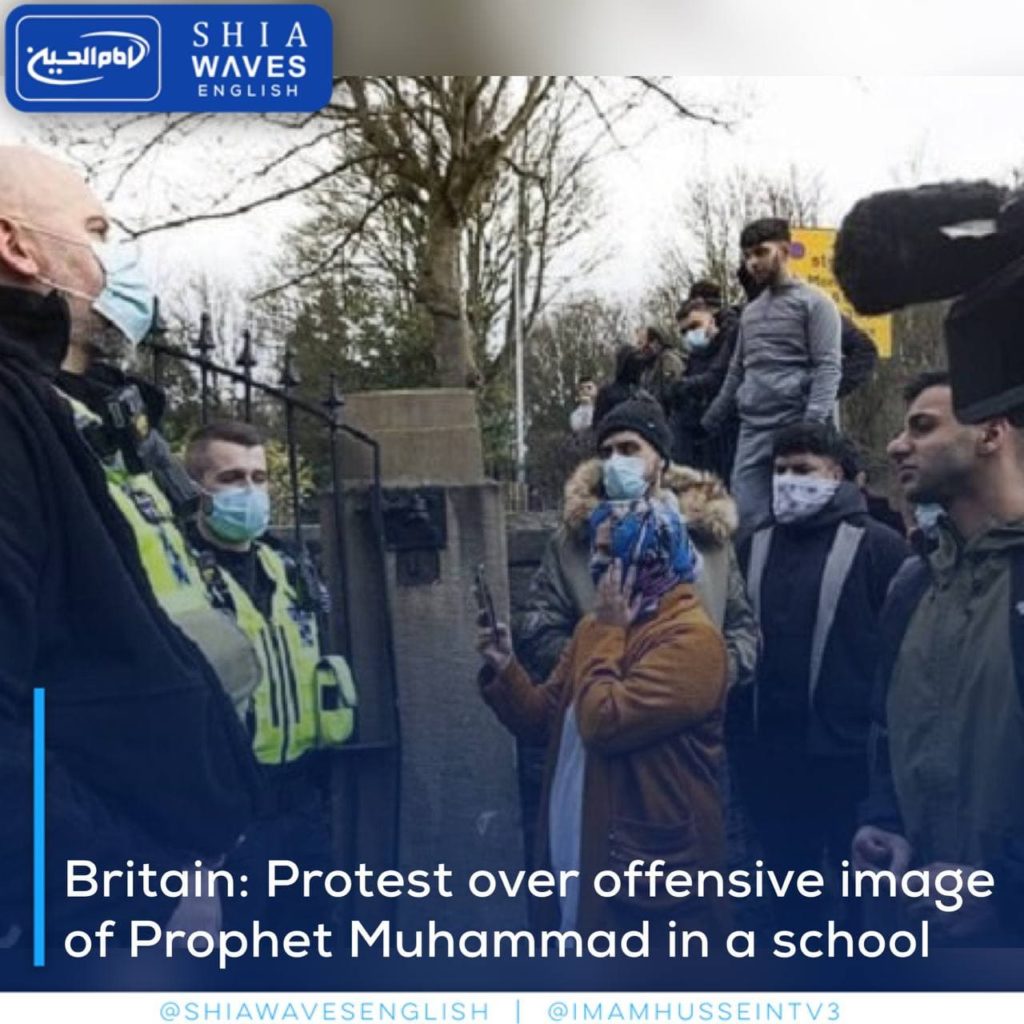 ---
Dozens of Muslim families and students protested in front of a school in West Yorkshire, England, after a teacher showed an offensive image of the Prophet Mohammed, peace be upon him and his progeny, during class.
The Department of Education has said that the act was "completely unacceptable", and the teacher has been suspended.
The image was taken from Charlie Hebdo, the French satirical magazine that was attacked in 2015 by terrorists who killed 12 people in Paris.
Head teacher Gary Kibble said, "The school unequivocally apologizes for using a totally inappropriate image in a recent religious studies lesson. It should not have been used.