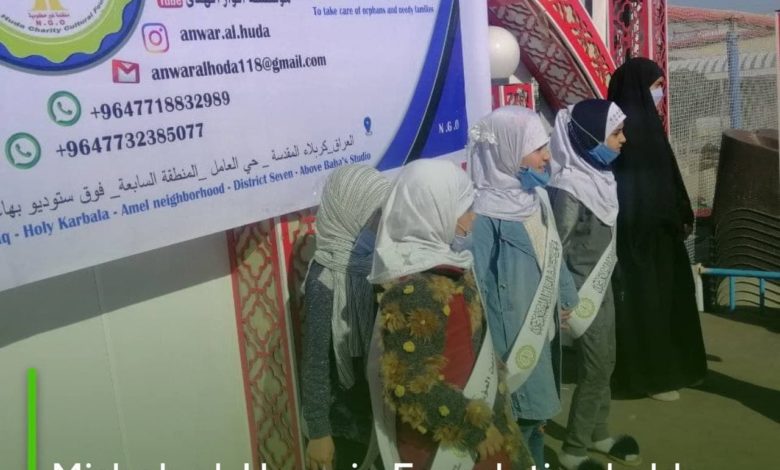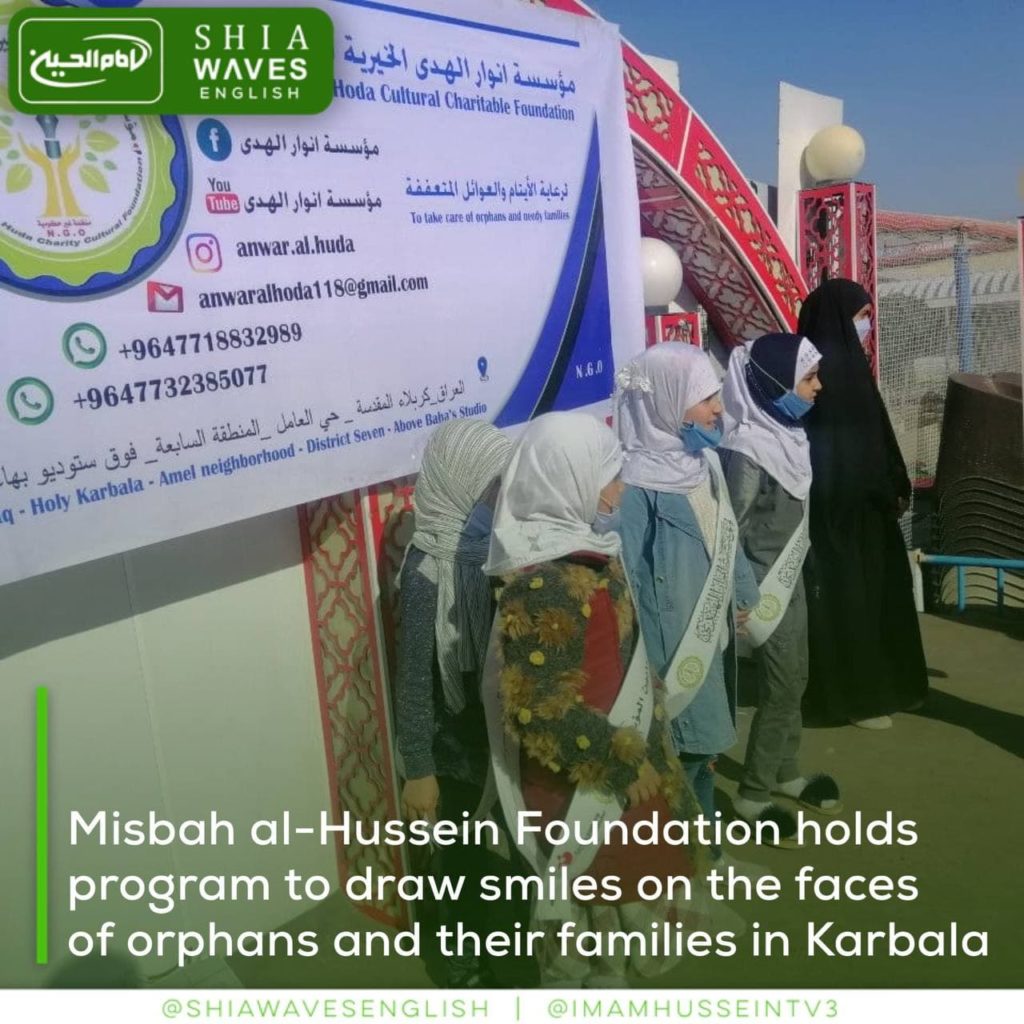 ---
On the occasion of the auspicious birth anniversary of Lady Fatima al-Zahraa, peace be upon her, the Misbah al-Hussein Foundation for Relief and Development established its program to draw smiles on the orphans registered with the Anwar al-Huda Foundation in Karbala.
This comes as part of the foundation's humanitarian activities provided to orphans in Iraq and the successful cooperation with charitable institutions and organizations, with the aim of drawing a smile on the faces of orphans and their families.
The program included many activities such as going to places of entertainment, and distributing clothes to orphans and their families.