Islam World
NEWS
Karbala-based charitable foundation provides humanitarian aid to poor families in Yemen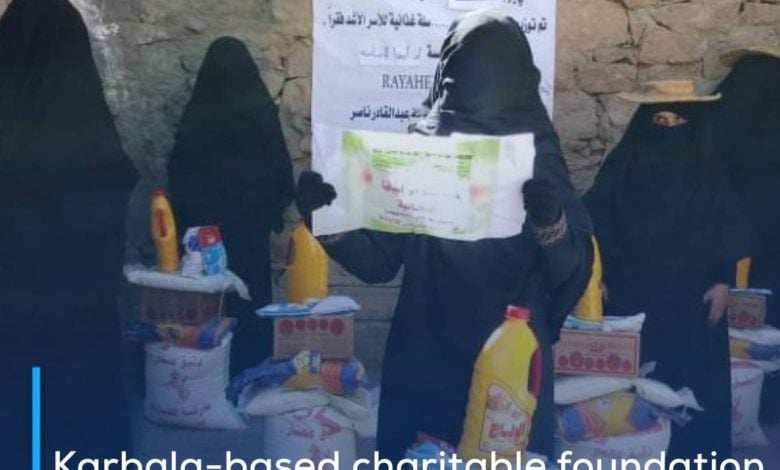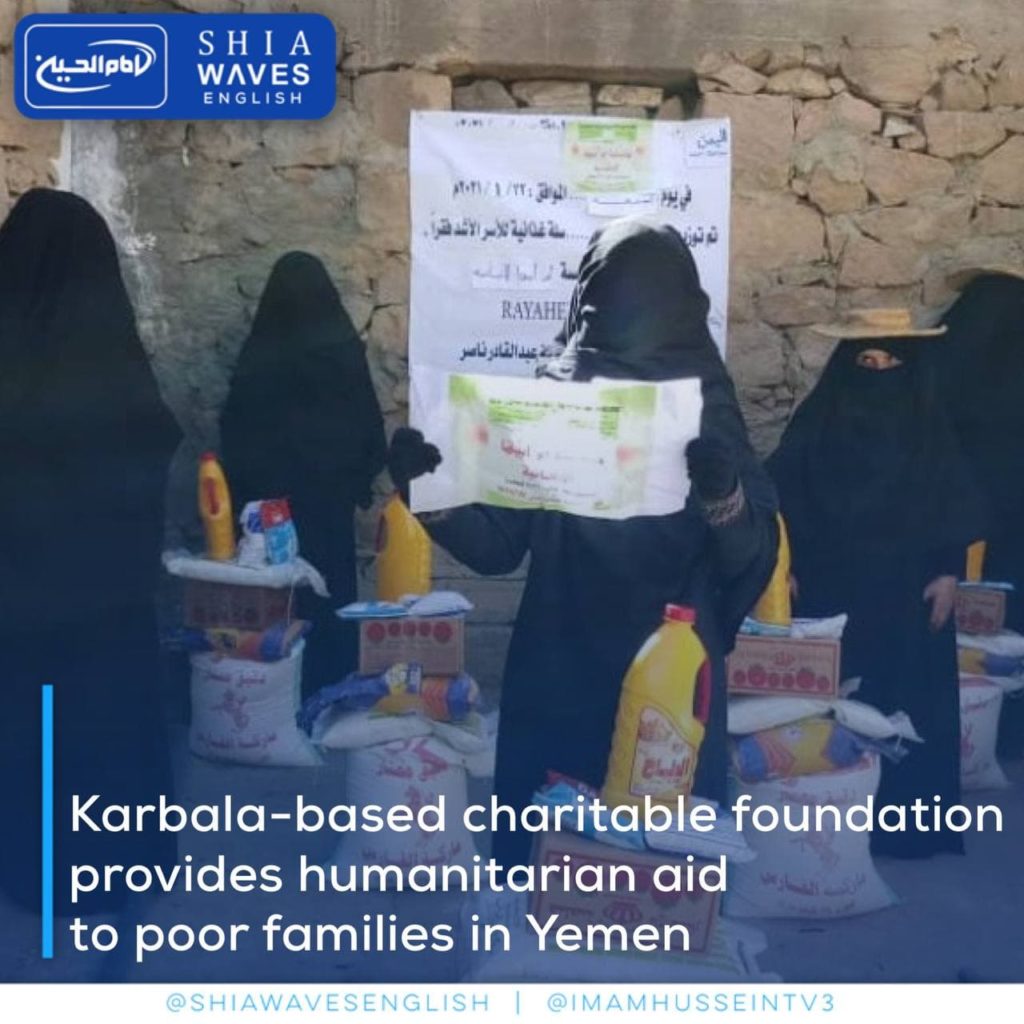 ---
The Umm Abiha Humanitarian Foundation, peace be upon her, affiliated with the Shirazi Religious Authority in the holy city of Karbala, has provided aid to the Shias in Yemen.
The foundation stated in a statement that the initiative comes within its charitable activities outside Iraq, as it provided humanitarian aid to the Yemeni people, following the completion of a campaign to provide food aid to the poor families in the holy city of Qom.
It added that, in view of the difficult and crisis situation facing the war-torn country of Yemen, the Umm Abiha Foundation sent baskets of foodstuffs to the poor families.
The foundation explained that basic foodstuff baskets were distributed to more than 40 families in several remote areas.